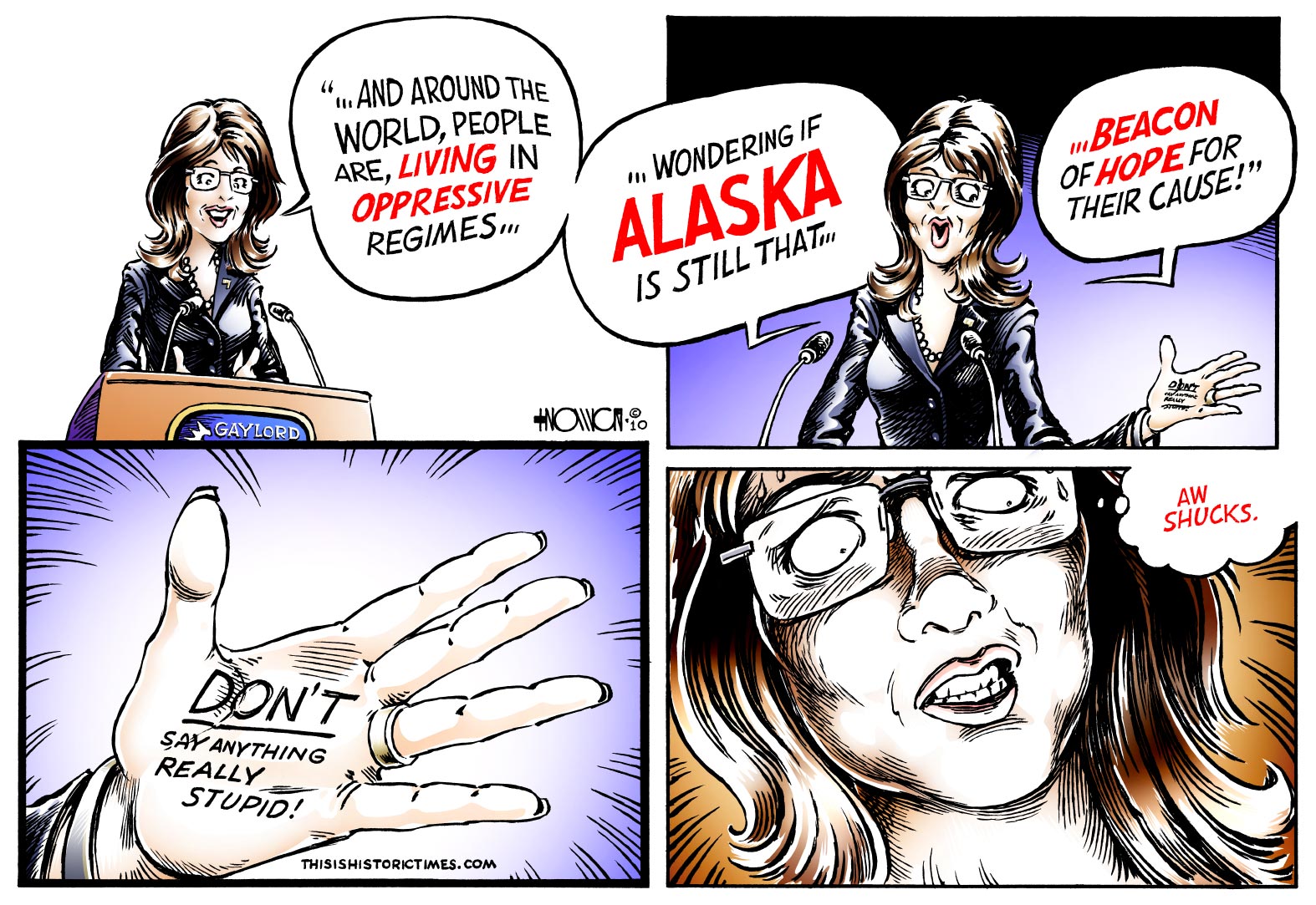 I guess this one's awfully similar to the last one, which I happened to finish a day or so before this event occurred. But, I didn't want to be the only cartoonist who didn't do something on this, and I thought the gag was funny and different enough to merit its own cartoon. As often happens, it isn't as good as it was in my head, but at least the excessive amount of time I spent coloring seems to have paid off–all of the illustrations in this one look quite nice.

This could perhaps be considered a follow-up to the previous cartoon, sort of a part II. Or maybe it belongs in a series with my other pieces based largely around ridiculous things said by dumb political figures.

Yeah, Palin actually said that. In a speech, for which she was paid $100k, she said that. The quote actually surprised me more than the hand thing. Presumably, she meant to say "America" instead of "Alaska," but even then, the line still makes no sense and is meaningless. She can't even successfully construct a brainless platitude.
Tags:
Alaska
,
cheat
,
crib notes
,
hand
,
morons
,
Palin
,
public speaking
,
Sarah Palin
,
speech
,
stupidity
,
tea baggers
,
tea party