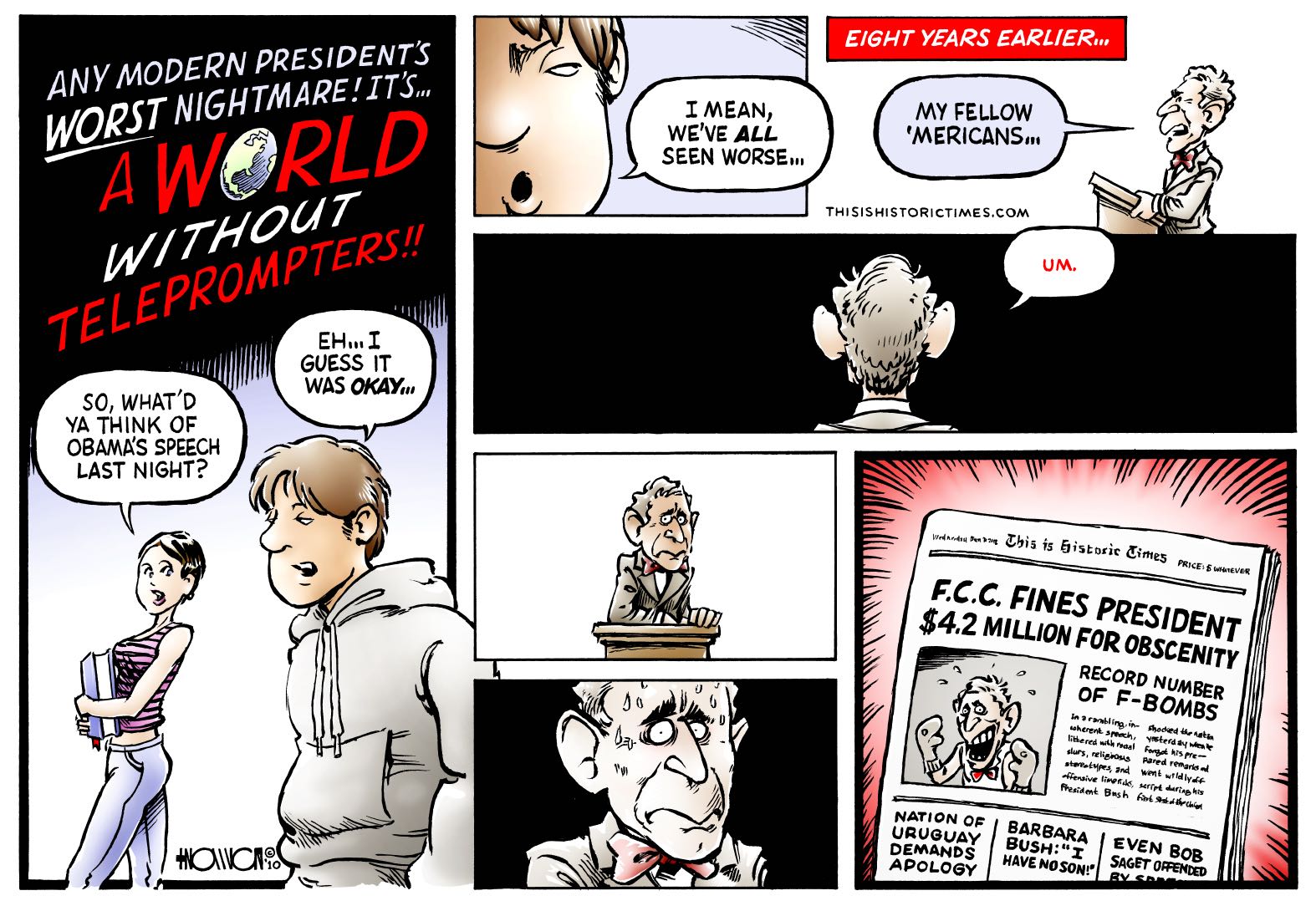 Yeup, it's another "George Bush, Jr. is bad at talking" cartoon. But, it is based on something specific. I came up with it, to begin with, as a response to this piece of garbage by Mike Lester.

If you follow Republican talking points at all, then you know one of the hot things to ridicule Obama about is his use of teleprompters. This is part of a broad strategy of first acting like the media worships Obama over something he's legitimately good at, then going, "But LOOK! It's an illusion! He's a fraud!!"

Never mind that the latter often has no basis in reality. Hey, maybe they're just trying to warn us not to make the same mistake they did?

The irony here is that our last President, a Republican President, was one of the worst public speakers in history–that was, until Sarah Palin came along. That's what this cartoon attempts to highlight.

It's one of the dumbest talking points ever. There's nothing so unusual about the President using a teleprompter, but if idiots are going to be bringing it up constantly, then perhaps some historical perspective is in order.
Tags:
Barack Obama
,
Bush
,
f-bomb
,
F.C.C.
,
George W. Bush
,
Michael Ramirez
,
Mike Lester
,
newspaper
,
Obama
,
obscenity
,
public speaking
,
speech
,
telemprompters
,
teleprompter
,
W.