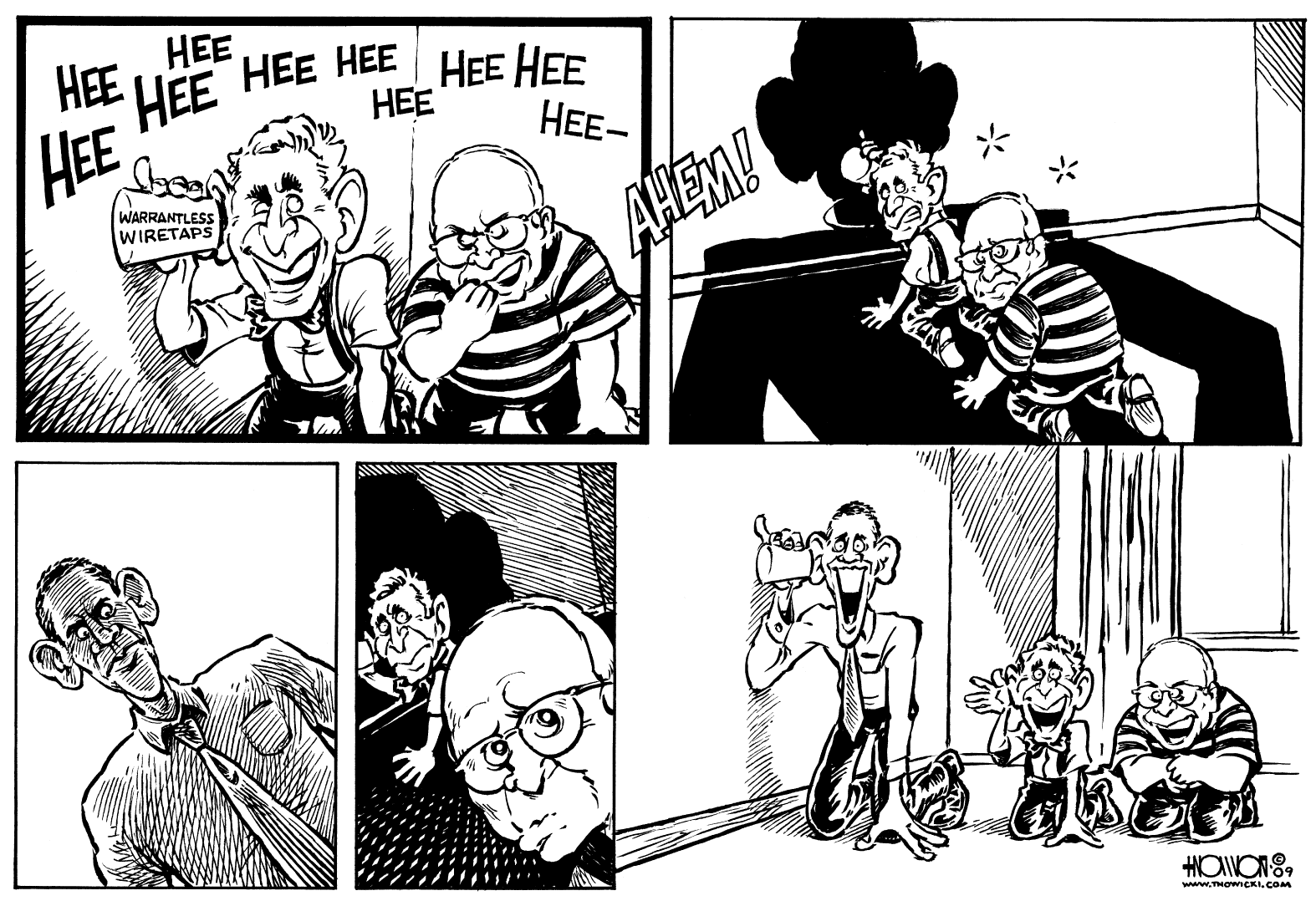 It occurs to me that it may help to include articles giving background on the cartoons I draw. Since this topic is a pretty big deal, I think it's especially important this time.
Basically, the shorthand version of the story is: The EFF took the NSA to court over the latter's illegal surveillance activities, and the Obama Justice Department has filed a motion calling for this court challenge to be thrown out, citing "state secrets." Combining this with Obama voting in the Senate to grant the telecoms legal immunity for cooperating with the wiretapping program, and Obama's refusal to discard Bush's expansion of executive privilege, we get a very depressing picture, indeed.

What the HELL, Mr. Obama!? This is exactly the kind of thing you were elected to STOP, and you should have stopped it on day ONE of your Presidency!