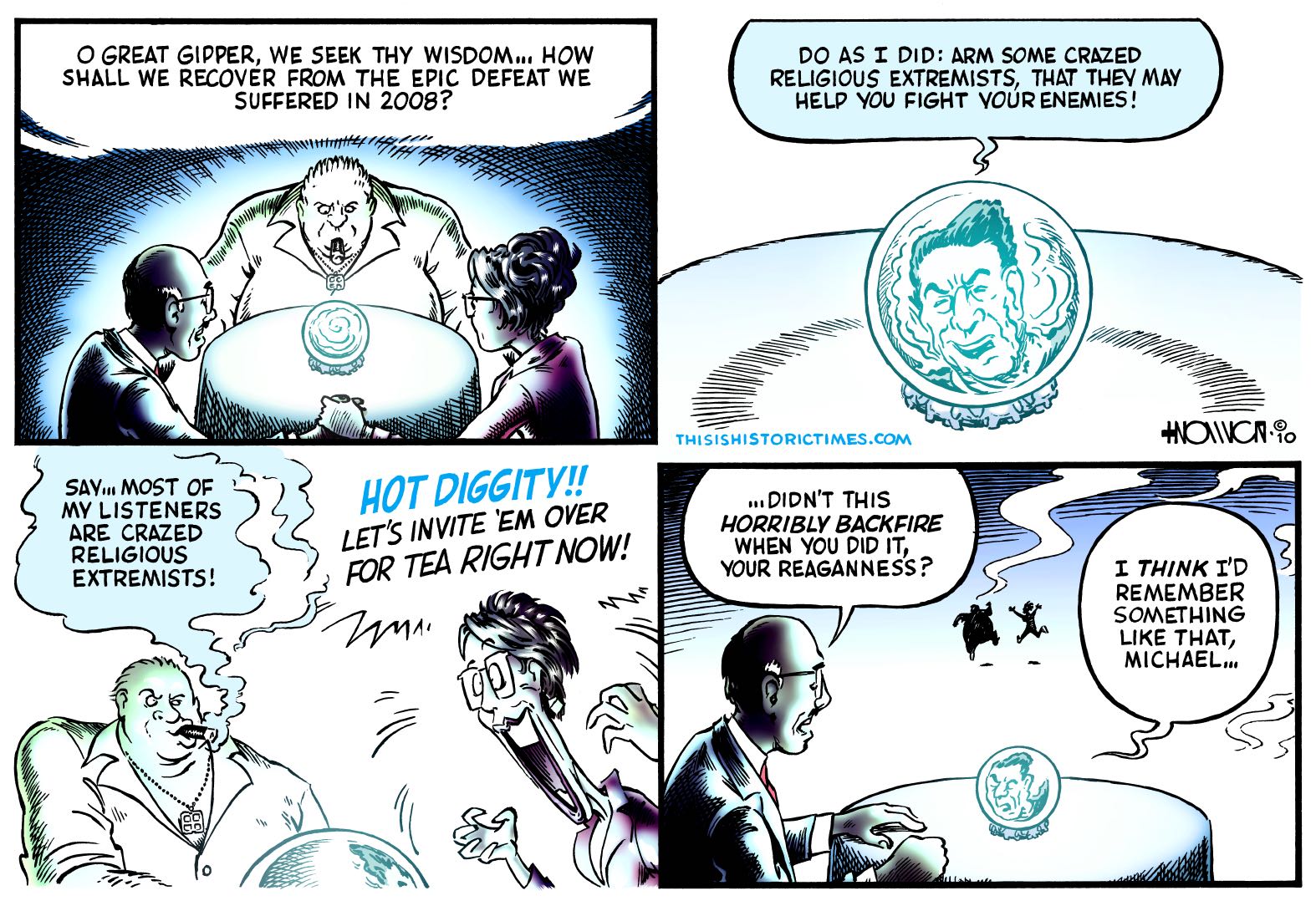 There are several gags at work in this cartoon.

The main, overarching theme is a comparison between the GOP's relationship with the Tea Baggers, and the Reagan Administration's relationship with the Mujahideen. In both cases, the former joined forces with the latter to battle a common enemy (the Democrats, and the Soviets, respectively). We all know how arming the Mujahideen turned out for America, and in much the same way, the Tea Baggers now appear to be turning on the GOP.

There's also a reference to Reagan's belief in the supernatural. A guy I know by the name of Tony Caroselli deserves credit for reminding me of this, because I was going in a slightly different direction with this cartoon before, and I think that reference helped the whole thing come together much better than it would have otherwise.
Tags:
Alzheimer's
,
Bin Laden
,
cigar
,
crystal ball
,
election
,
ghost
,
ghosts
,
Gipper
,
GOP
,
magic
,
Michael Steele
,
midterm elections
,
Mujahideen
,
Osama Bin Laden
,
Palin
,
Reagan
,
Reagan Doctrine
,
Republican
,
Republicans
,
Ronald Reagan
,
Rush
,
Rush Limbaugh
,
Sarah Palin
,
seance
,
spirit
,
spirits
,
supernatural
,
tea
,
tea baggers
,
tea party
,
Terrorism
,
terrorists