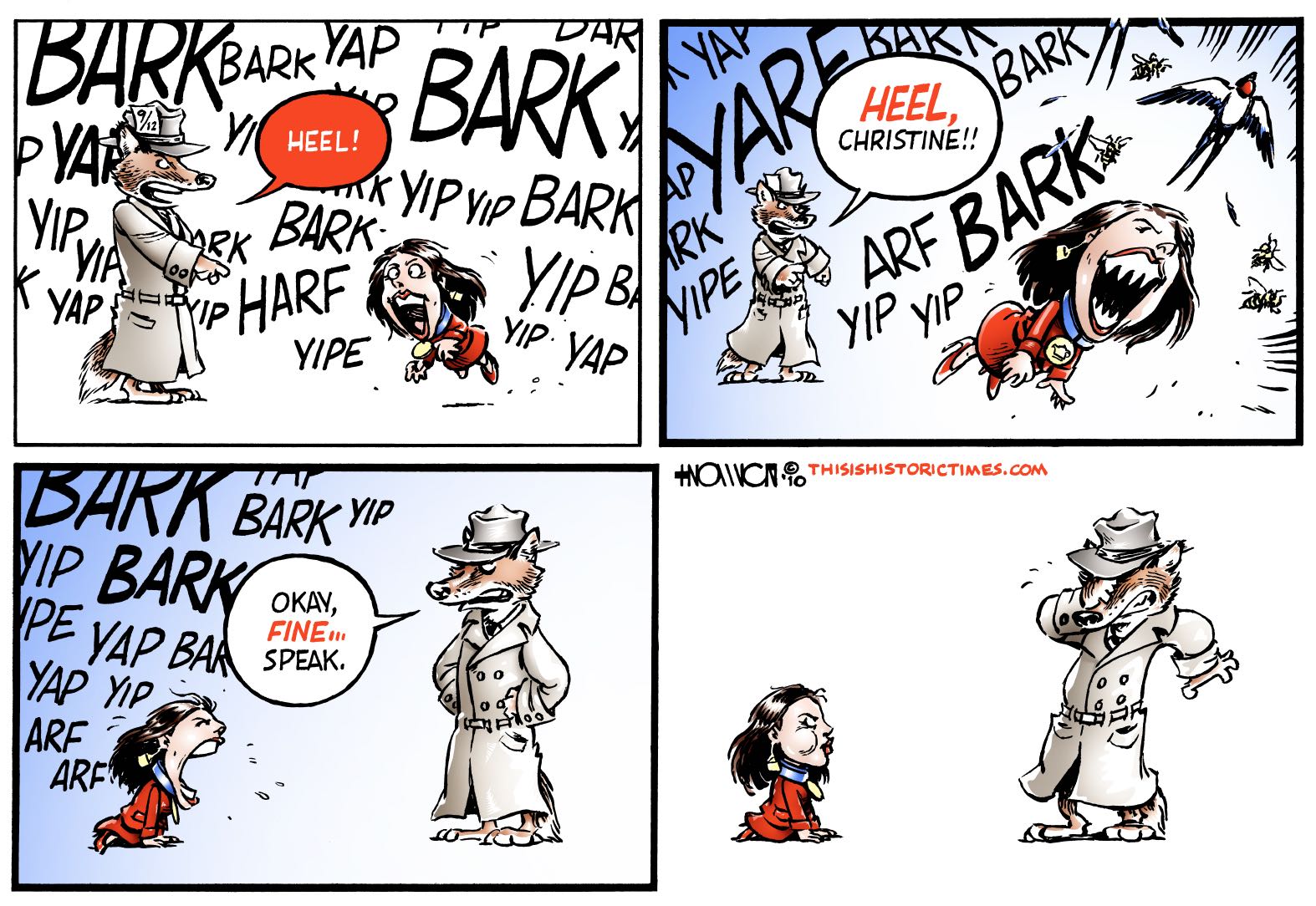 Finally, I have something on Christine O'Donnell, the insane Tea Party candidate in Delaware who beat out GOP favorite Mike Castle for Joe Biden's former Senate seat.

O'Donnell has spent years attention-whoring herself to the media, and the many bizarre and stupid statements she's made in that time have come under intense scrutiny since her primary victory. Bill Maher threatened to begin rebroadcasting clips of her on his old show, Politically Incorrect, until she agrees to appear on his new show, Real Time, and then, surprisingly, Fox News' Bill O'Reilly made a similar threat after O'Donnell cancelled a Fox News appearance to go on a picnic.

Proving that she's not cut out for politics at all, O'Donnell's response was to announce that she will no longer conduct interviews with anyone in the national media. Where she'll be until then, I have no idea–maybe holed up with Dick Cheney in his secret bunker, or something.

By the way, I wanted to thank everyone who's donated to me since I mentioned needing some money to attend the National SPJ Convention this coming weekend, so I can receive my Sigma Delta Chi award in person, there.