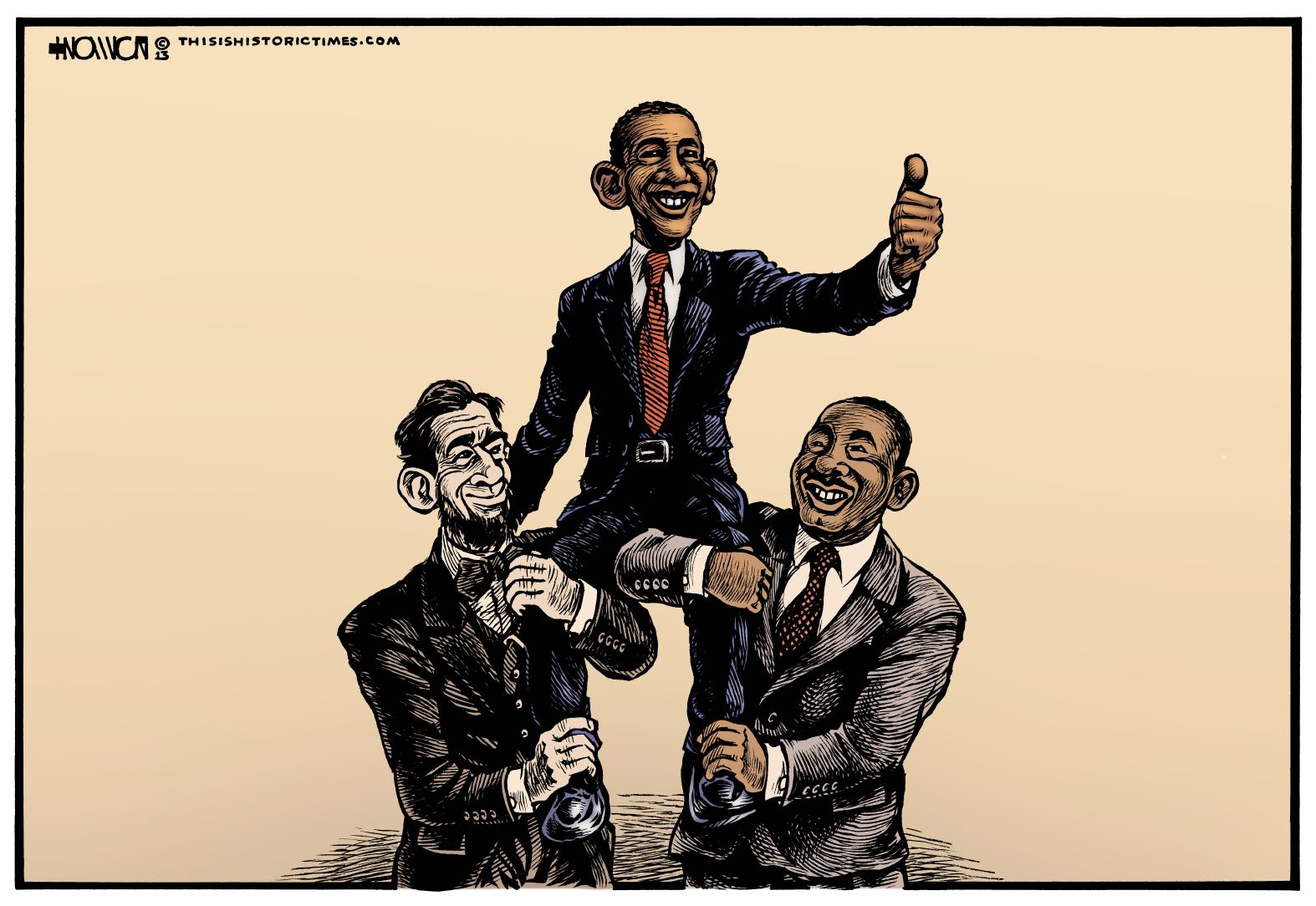 I wasn't going to do anything on the re-inauguration of President Obama on Monday, but when I heard that he took the oath of office on two bibles, one belonging to Abraham Lincoln, and the other belonging to Martin Luther King, Jr., I had the idea for the above image, and thought it would be nice, even if it doesn't convey much of a message.
This entry was posted on Saturday, January 26th, 2013 at 11:59 pm and is filed under
Cartoons
. You can follow any responses to this entry through the
RSS 2.0
feed. You can
leave a response
, or
trackback
from your own site.