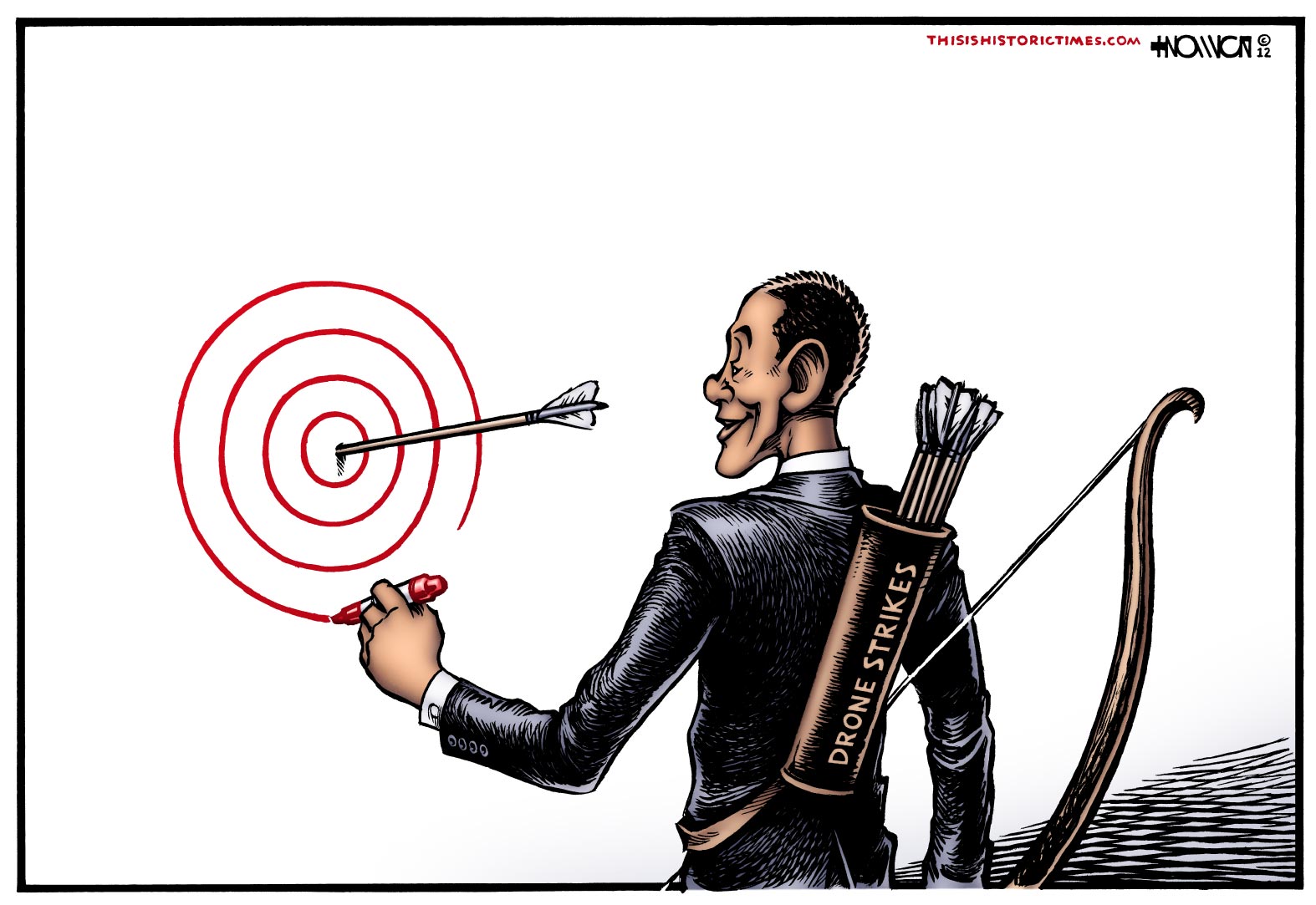 I've been going too easy on President Obama lately.  His Administration's policy of bombing "suspected terrorists" in unmanned drone strikes has drawn criticism, recently, for the danger it represents to innocent civilians who might just happen to be in the wrong place at the wrong time.

Apparently, Obama's people think an appropriate response to these concerns is to argue that anyone killed in a strike is guilty until proven innocent, literally adding insult to injury by asserting any victims of a strike directed against terrorists must be terrorists themselves, unless some piece of evidence magically appears proving otherwise after they're dead.

In other words, shoot first, ask questions later.
Tags:
archer
,
archery
,
arrow
,
arrows
,
Barack Obama
,
bullseye
,
cheater
,
cheating
,
enemy combatant
,
habeas corpus
,
nobel peace prize
,
Nobel Prize
,
Obama
,
Peace Prize
,
President Obama
,
Robin Hood
,
Robin Hood Obama
,
shoot first ask questions later
,
target
,
unmanned drones
,
war on terror