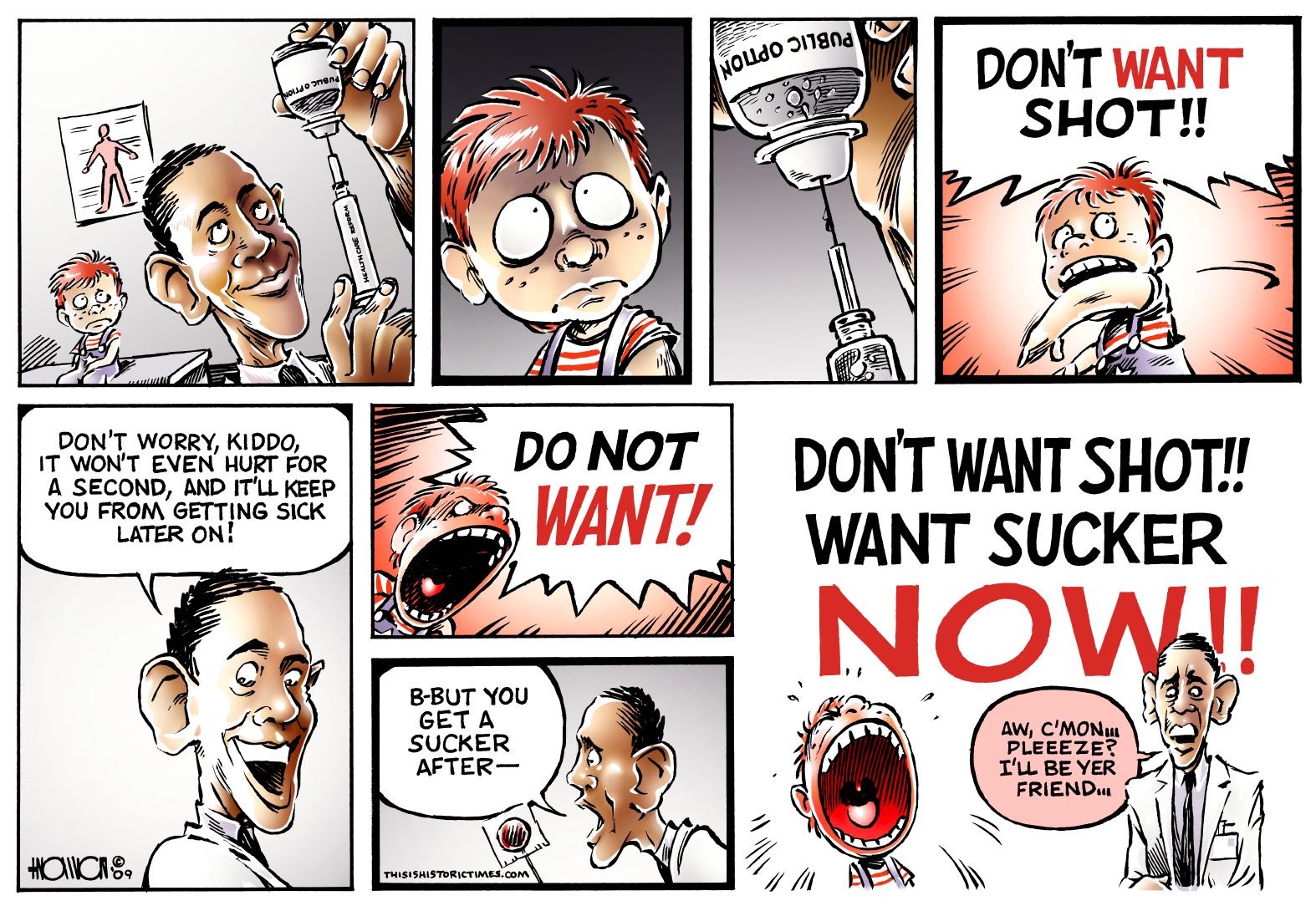 I'd actually prepared a different gag in anticipation of Obama's speech, and even though it was really good, if I do say so myself, I didn't think it was appropriate as a response. So instead, I came up with this.

The fourth panel took a ridiculous amount of time to pencil–I spent something like two hours trying to get the kid's face to look right. I still don't think I quite succeeded.

I would post sketches of the other idea, but I expect I'll be able to use it for a finished cartoon in the very near future, when the time is right.
Tags:
Barack Obama
,
brat
,
doctor
,
GOP
,
healthcare
,
healthcare reform
,
Obama
,
public option
,
Republican
,
Republican Party
,
Republicans
,
screaming child
,
sucker
,
syringe
,
vaccination