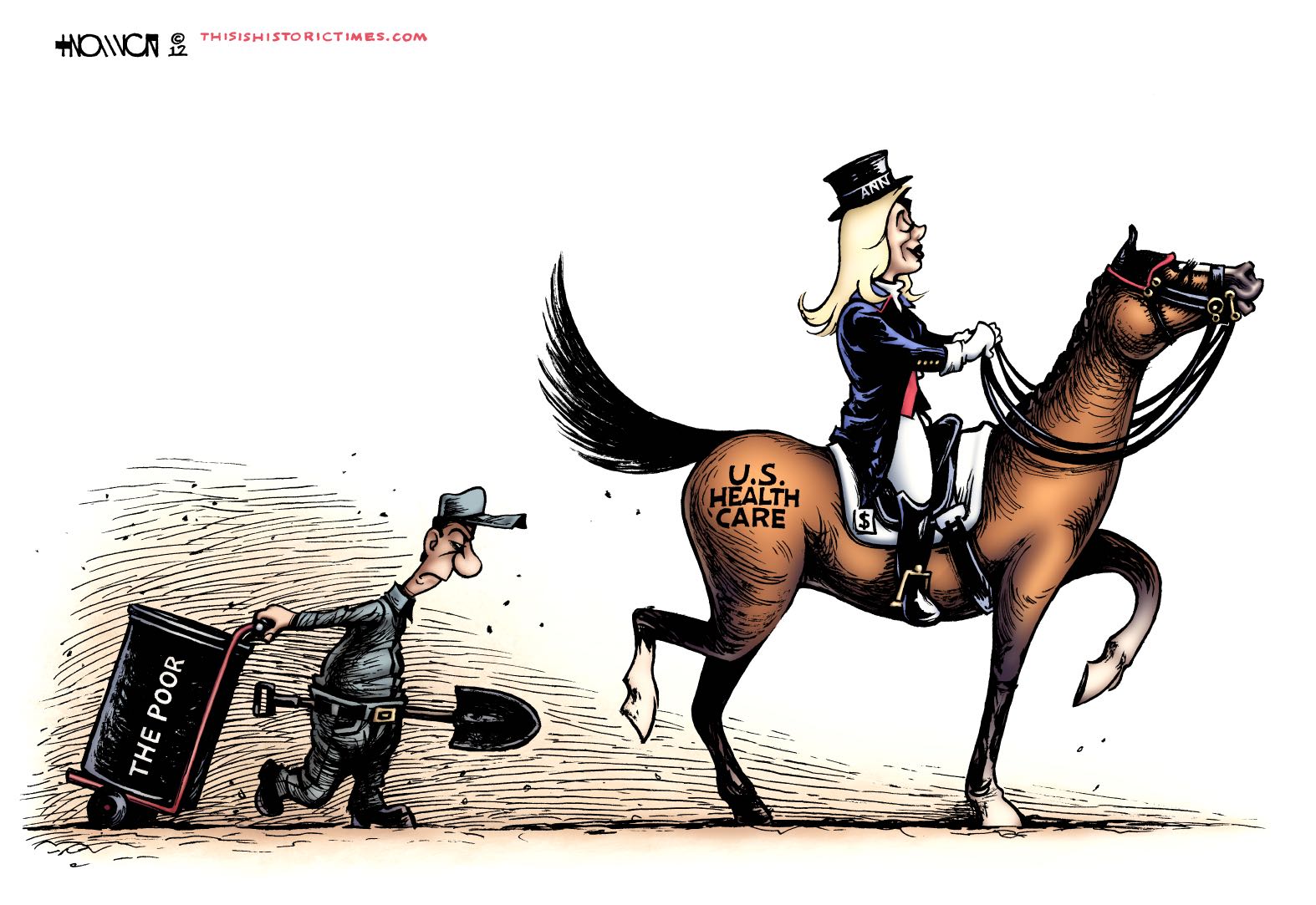 It's not often you can get away with using as cliché an image as the above and still have it be this well-suited to a specific topic!

While Mitt Romney remains steadfast in his refusal to follow his father's example and release the last decade of his tax returns for public scrutiny, the limited peek he has granted into his personal finances has revealed $77,000 in tax deductions for horse-related expenses in the year 2010.

Comedians like Stephen Colbert, and political organizations like the Democratic National Committee have made hay with this information. One recent campaign ad, for instance, displays footage of the Romneys' Olympic dressage horse Rafalca while likening the horse-dancing to Mitt "dancing around" the issue of his tax returns.

Romney supporters have characterized these as vicious attacks on the candidate's wife, since she's afflicted with multiple sclerosis, and riding the horses is supposedly therapeutic.

What they conveniently seem to forget is the fact that millions of people in this country are denied any healthcare at all because the system is so grossly unbalanced in the direction of profit, and only valuing patients' lives as a condition of their wealth; a system where a commoner like your humble author is unable to get regular checkups or preventative medicine, and scores of the lower-class die every year from conditions more easily treatable than Ann Romney's M.S., while she, meanwhile, gets to write off a prescription horse.

If she were leading the charge to have therapeutic horses provided for free to all sufferers of M.S., regardless of income, that'd be one thing. But instead, she apparently shares her husband's lack of concern for the non-wealthy: in an interview with ABC News the week before last, she imperiously declared, "we've given all you people need to know", with regard to the tax returns, and bragged that she and Mitt donate ten percent of their income to their church every year…

..of course, she neglected to mention that ten percent is the minimum annual donation their church requires!

Perhaps a reenactment of a certain scene from the movie Animal House is in order at this year's Olympics. Wouldn't be much worse than Ann's preferred method for putting horses out of their misery…
Tags:
Ann Romney
,
dressage
,
health insurance
,
healthcare
,
horse
,
horse dancing
,
let them eat cake
,
M.S.
,
manure
,
Mitt Romney
,
multiple sclerosis
,
Obamacare
,
poor
,
prescription horse
,
Rafalca
,
rich
,
Romney
,
shovel
,
tax returns
,
wealthy