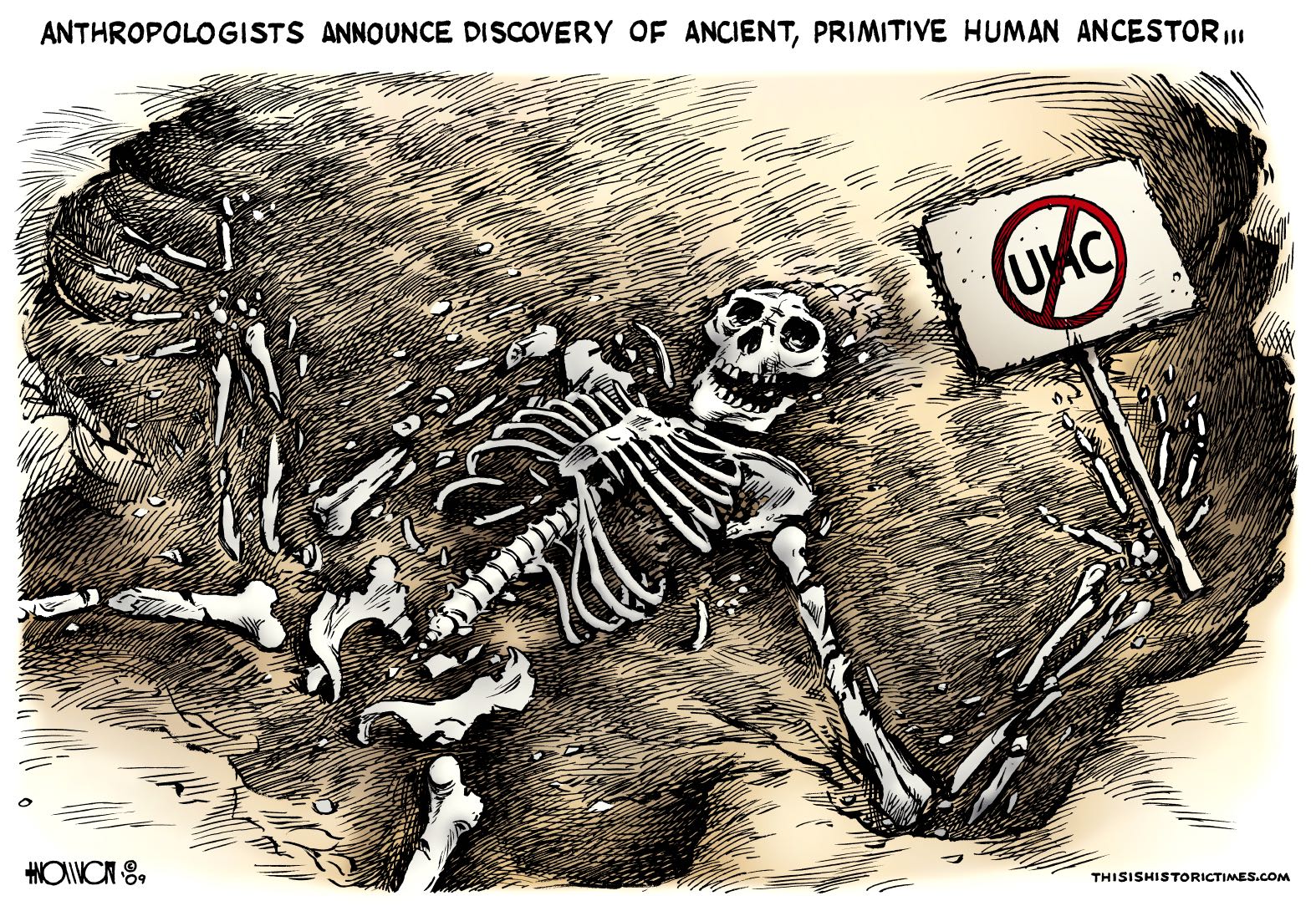 This cartoon refers to two separate topics–the first being the discovery of the oldest-known human ancestor. Nicknamed "Ardi," the specimen dates back 4.4 million years, making her over a million years older than Lucy. Ardi was first discovered in 1994, but anthropologists announced her existence to the world last week.

The second topic is, again, healthcare reform and its opposition, especially those who oppose government-covered healthcare, even though the US is pretty much the only so-called "first world" nation that doesn't have it. This puts us dead last in the developed world for healthcare availability, and yet some people are fighting passionately to retain our status in this area as a bunch of losers!

The title for the cartoon is taken from Representative Alan Grayson's remark comparing the opposition in Congress to "knuckle-dragging neanderthals,", though I recognize Ardi neither walked on her knuckles, according to scientists, nor was she a neanderthal.