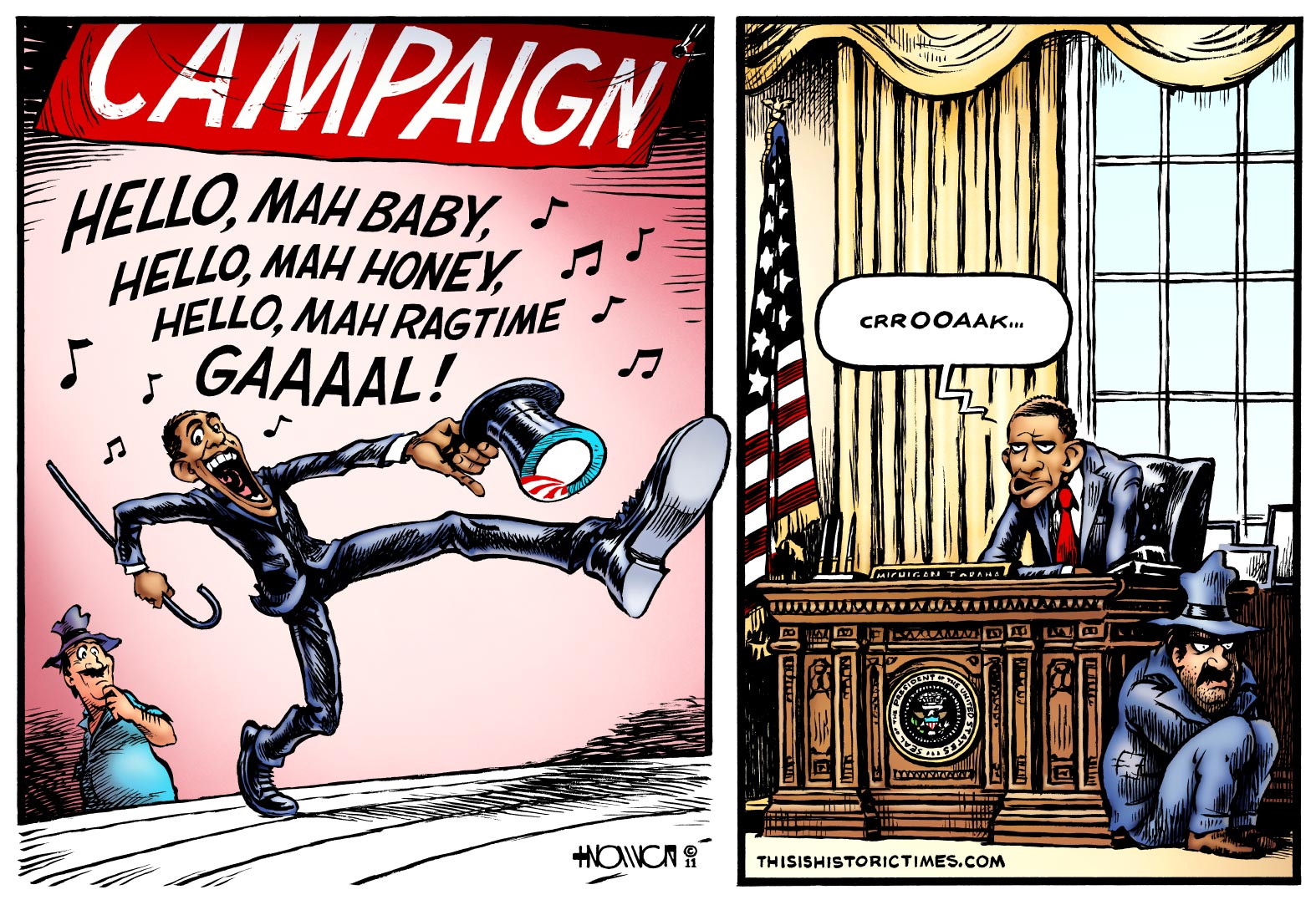 This cartoon references a classic piece of Warner Brothers animation, One Froggy Evening, which is widely considered among the greatest animated cartoons of all time.

This took quite a bit longer to draw and color than the last cartoon I made, which I banged out in an evening and an afternoon immediately after having the idea. I needed to spend some time re-watching the cartoon short and sketching characters from it, and after the lineart was finished, I carefully pulled most of my color palette from some framegrabs. I also spent some time researching the desk in the Oval Office.

I think this looks pretty nice, although I wish I'd come up with a good way to make the pattern on the Oval Office's curtains without making the picture too busy. There's a lot of careful design going on here, such as my decision to cross-hatch the background of the first panel in a manner reminiscent of a musical staff, while following a strong vertical line theme in the second panel, so as to make everything in it feel heavier.
Tags:
Barack Obama
,
campaign
,
campaign promises
,
croak
,
dancing
,
FREE BEER!
,
frog
,
Hello! Ma Baby
,
homeless
,
HOPE
,
Looney Tunes
,
Merrie Melodies
,
Michigan J. Frog
,
Obama
,
One Froggy Evening
,
Oval Office
,
poor
,
President Obama
,
Presidential campaign
,
Presidential seal
,
Resolute desk
,
ribbit
,
Seal of the President of the United States
,
singing
,
singing frog
,
Warner Brothers