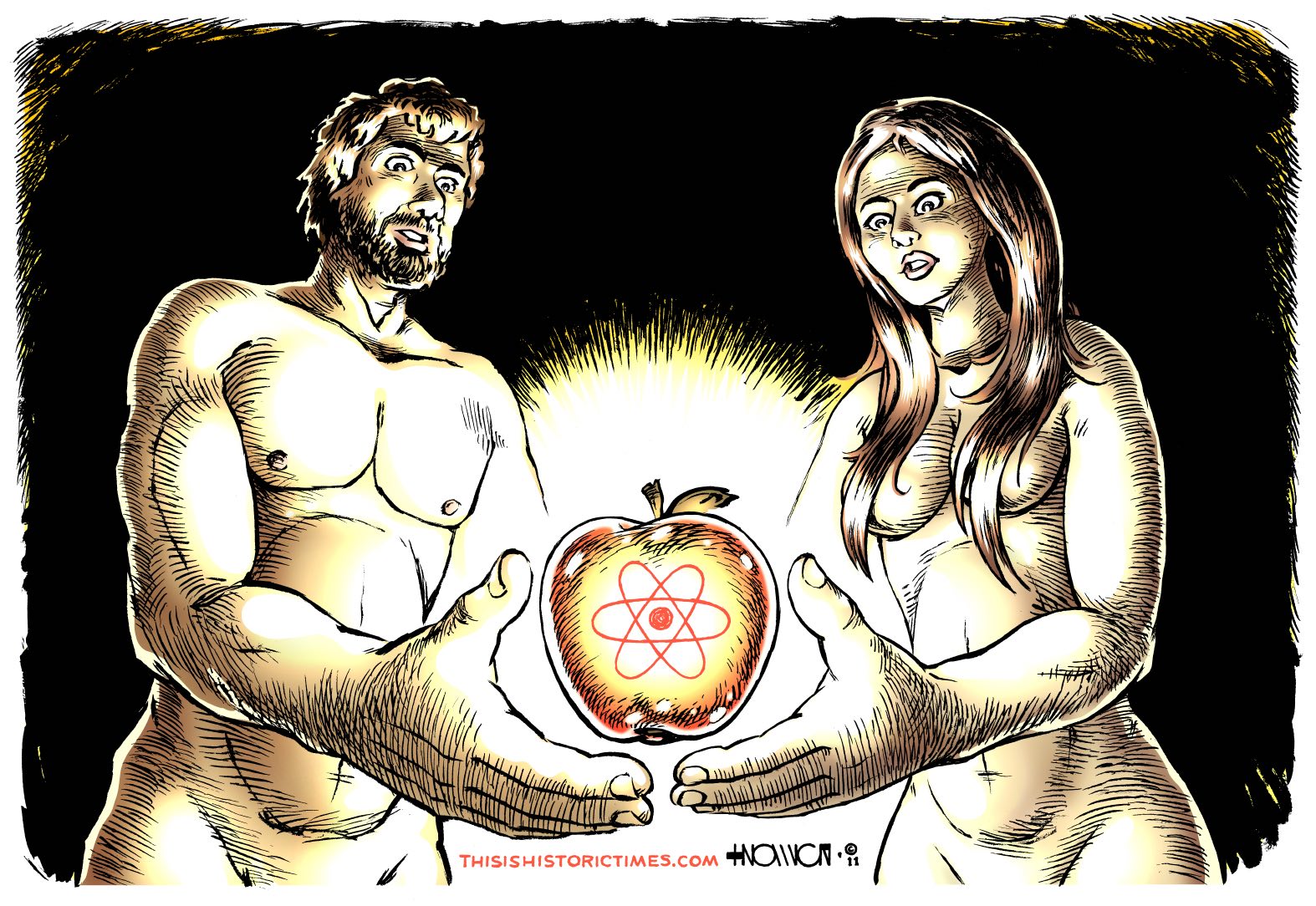 I had the basic idea for this cartoon quite some time ago, and the nuclear crisis in Japan, following the recent earthquake and tsunami disaster, finally gives me a reason to draw it.

I wanted to do something commenting on the dual nature of nuclear technology, with both its productive and destructive potentials, and thought the fruit from the Tree of Knowledge in the story of Adam and Eve might make a good symbol for this. Since the current crisis originated in Japan, and Japan has certainly experienced more of the destructive side of nuclear technology than any other nation throughout history, I had a few rough designs for this cartoon attempting to use the sumi-e style of ink and wash, with an apple that resembled the red sun from the Japanese flag, but I abandoned this approach after deciding it muffled the cartoon's message too much.

Coincidentally, the color palette I used in this ended up being very similar to an earlier cartoon I did on a related subject, around the same time last year.
Tags:
Adam & Eve
,
apple
,
atomic
,
atomic bomb
,
disaster
,
earthquake
,
Fruit of Knowledge
,
Fukushima
,
good & evil
,
Hiroshima
,
Japan
,
meltdown
,
Nagasaki
,
nuclear
,
nuclear energy
,
nuclear meltdown
,
nuclear plant
,
nuclear power
,
nuclear weapons
,
nuke
,
nukes
,
Tree of Knowledge
,
tsunami