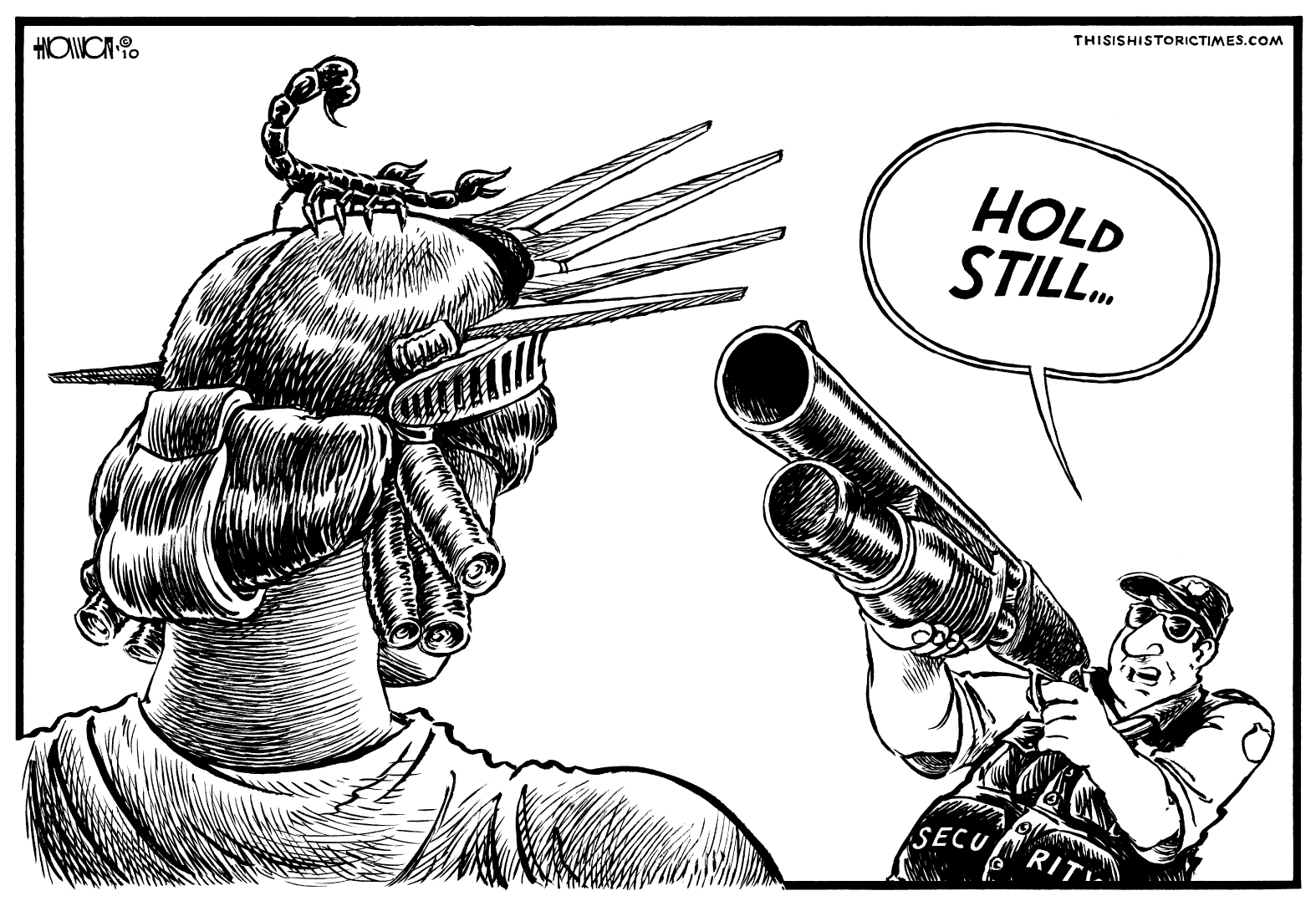 I came up with this cartoon as a response to the hysteria surrounding the recent bombing attempt made on Northwest Airlines flight 253, bound for Detroit.

My original sketch called for the scorpion to be labeled "Terrorism," however, I ultimately decided a scorpion was a clear enough symbol of danger without the label. What do you think? Should I have left the label on, so as to make it more specific?

The shotgun was very difficult to draw, because I could neither find a picture of one from the angle I needed, nor did I have one I could examine in person, so I had to transform what reference photos I could find entirely in my head. I probably spent at least four hours penciling it, and I'm still not very satisfied with how it came out.