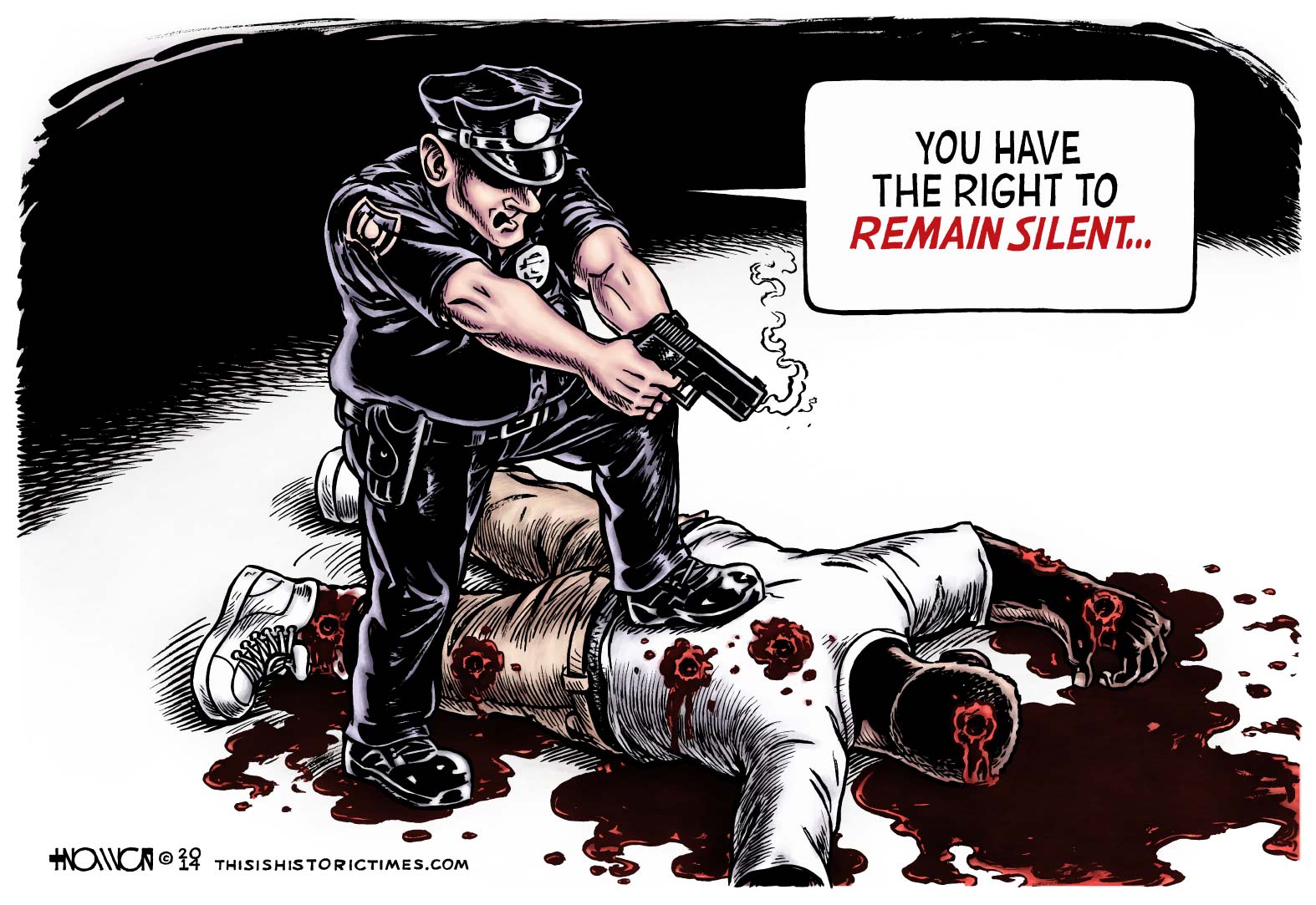 Even though the news cycle has more or less moved on at this point, I still thought I should do something about last week's failure by a grand jury to indict Darren Wilson, the Ferguson, Missouri police officer who gunned down 18-year-old Michael Brown in August.

Much like the 2012 murder of Trayvon Martin by trigger-happy, wife-beating human marshmallow George Zimmerman, presumption of the shooter's innocence relied heavily on an assumption that the unarmed, black teenager ultimately shot to death was guilty not only of acting as the initial aggressor, but also escalating the conflict to a point where lethal force was necessary to resolve it.

Law-enforcement, including the prosecutor charged with investigating the incident (and making recommendations to the jury), seemed more interested in blaming the victim–conveniently unavailable to defend himself, or provide his side of the story–than questioning the version of events put forth by his killer.

Like many others, I was left wondering, "who's on trial here, again?"

I hoped the above cartoon would address this irony, as well as commenting on the larger issue of how people–minorities in particular–are pressured, often by the threat of further violence, to remain silent about police brutality, and other abuses by law-enforcement.
Tags:
African-Americans
,
black
,
Darren Wilson
,
George Zimmerman
,
guns
,
Michael Brown
,
Miranda rights
,
police brutality
,
presumption of innocence
,
smoking gun
,
Trayvon Martin
,
victim blaming
This entry was posted on Sunday, November 30th, 2014 at 11:01 pm and is filed under
Cartoons
. You can follow any responses to this entry through the
RSS 2.0
feed. You can
leave a response
, or
trackback
from your own site.