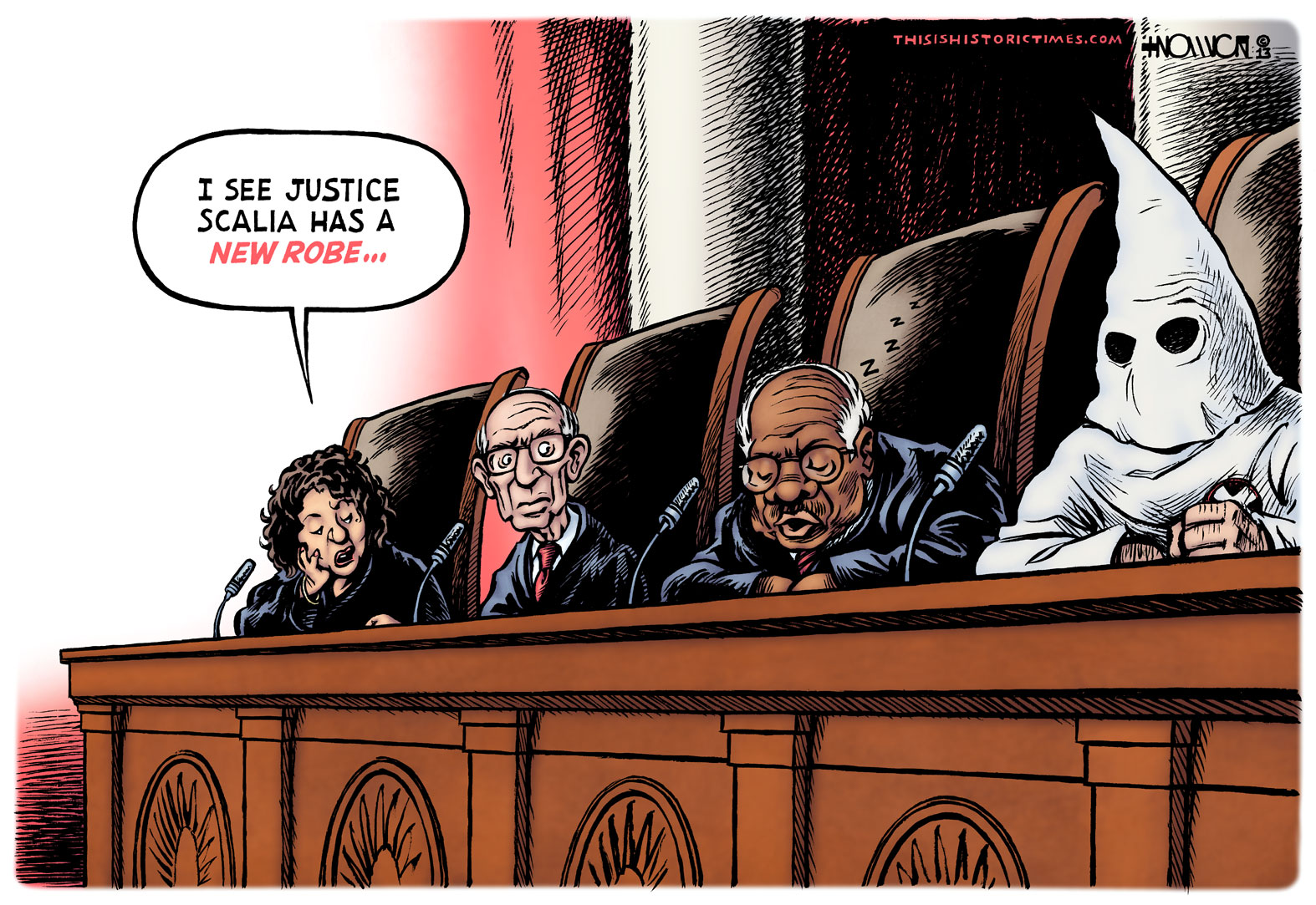 Viewers of the Colbert Report may note that Stephen made a joke with a punch-line similar to the above cartoon during his interview with Julian Bond on Wednesday. I had already started drawing this the day before, and since I had plans to visit my sister again this weekend, I didn't have time to develop a new gag.

In any case, I do feel like literally showing Scalia in a Klan outfit is a bit more provocative than Stephen's joke was, anyway, so hopefully that makes it clear that I developed it independently.
Tags:
Antonin Scalia
,
Clarence Thomas
,
Klan
,
Klan hood
,
Ku Klux Klan
,
Racism
,
racist
,
SCOTUS
,
Sonia Sotomayor
,
Stephen Breyer
,
Supreme Court
,
V.R.A.
,
Voting Rights Act
This entry was posted on Saturday, March 9th, 2013 at 10:40 pm and is filed under
Cartoons
. You can follow any responses to this entry through the
RSS 2.0
feed. You can
leave a response
, or
trackback
from your own site.