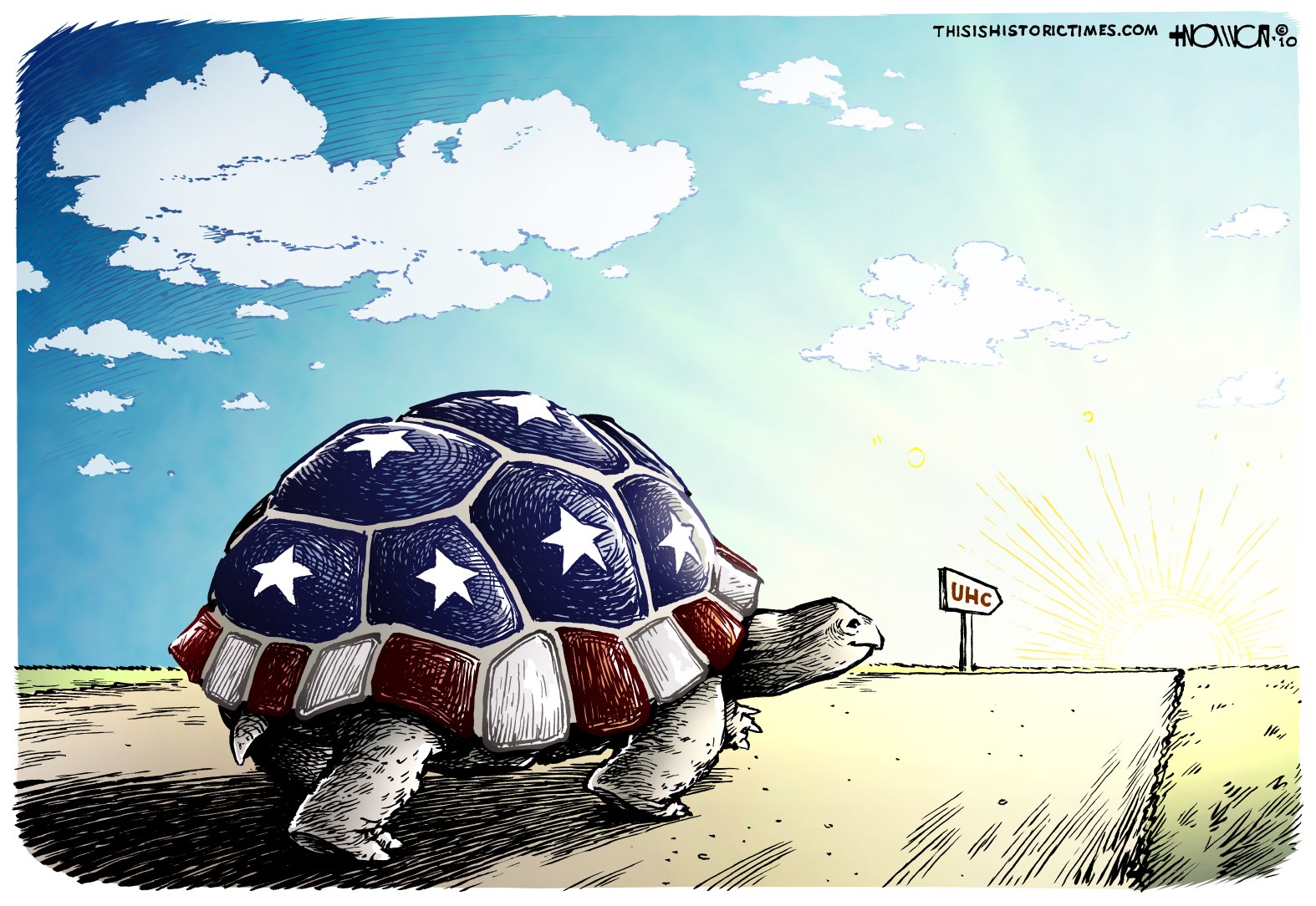 Here's my cartoon on the historic healthcare reform vote which occurred a few days ago. This was among my more positive ideas for commentary on the subject.

Some readers may recognize the title as a reference to this classic Bob Clampett cartoon.

Also, I want to thank everybody who donated money to me recently, since I brought it up in the previous post. Pretty sure this means I'll be able to pay my rent next month!
Tags:
America
,
Barack Obama
,
Congress
,
healthcare
,
healthcare reform
,
Obama
,
tortoise
,
tortoise and the hare
,
UHC
,
United States
,
United States of America
,
Universal Healthcare
,
USA