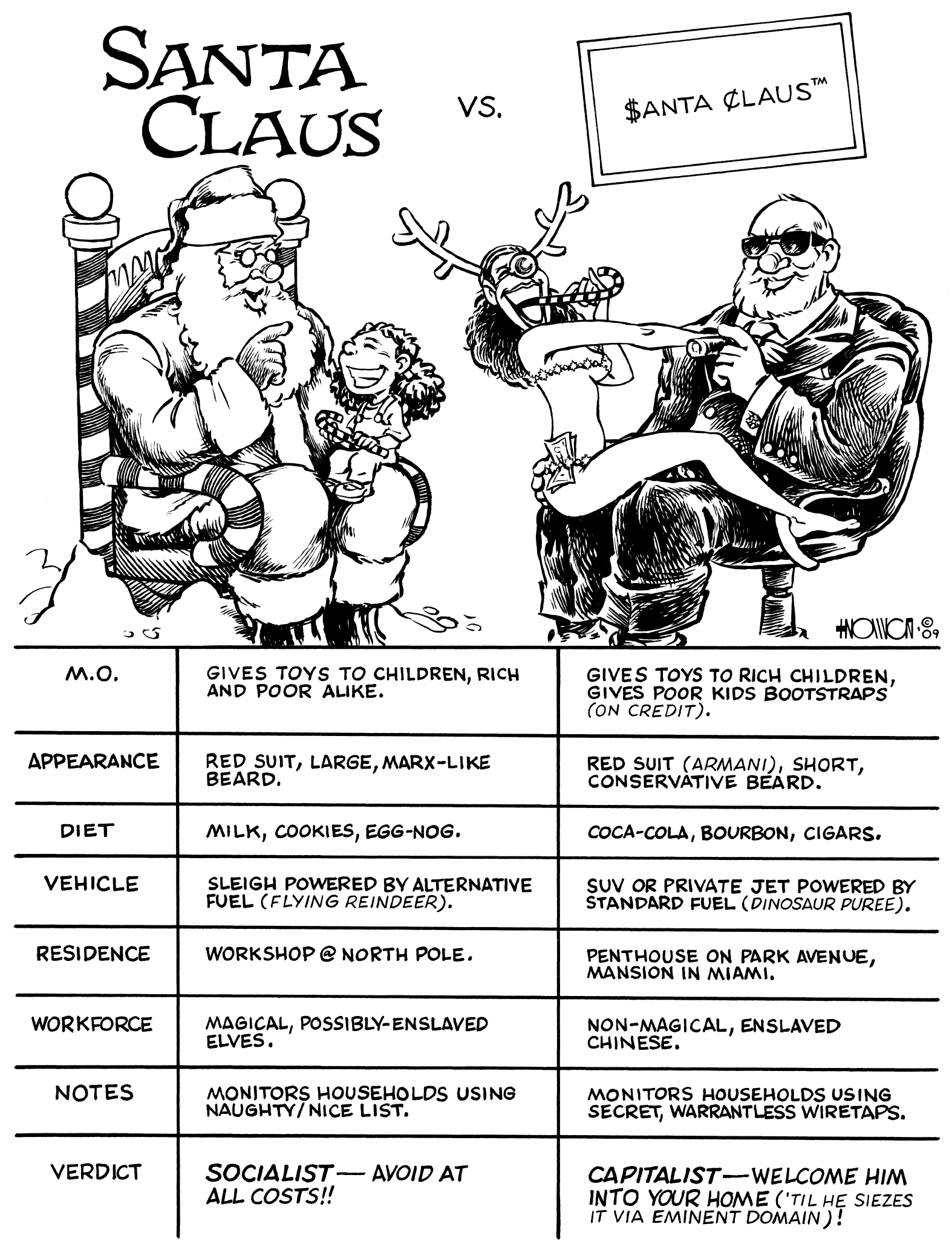 This really didn't turn out as well as I thought it would.

The drawing's decent, but the gag just doesn't seem to quite be hitting. I think a large part of that might be that it's only vaguely topical, instead of being connected to a specific person or event.

Some readers will probably recognize that I've borrowed a recurring device here from Tim Kreider, who draws The Pain. This cartoon is basically a poor imitation of his, which have included Jesus vs. Jeezus, Americans vs. 'Muricans, and my favorite (as well as everyone else's, evidently), Science vs. Norse Mythology.

My dissatisfaction with this cartoon probably has a lot to do with this, actually–there's no way I could do any kind of gag Tim Kreider's done regularly better or even as well as he has. My initial idea here was just "What if Santa Claus were more overtly capitalist," and I figured this would be the best way to frame it. Unfortunately, in addition to being an imitation of somebody else's better gags, this also has the unintentional side-effect of making Capitalist Santa look pretty cool, relative to regular Santa's saccharinity, instead of just making him look selfish and threatening.

Anyway, I hope this has at least introduced a few people to Kreider's cartoons, if nothing else. I encourage anybody that's reading this to visit his website and check them out.