Hi folks,

So I thought it might be fun to involve readers in my ideas while they're in development. In doing so in various places online in the past, I've found that it happens more than rarely that somebody will notice a detail or something in a sketch I'm developing, and they'll have some valuable input on a way to improve it. It makes the whole development experience more interesting for me, since I get readers' insight, and I think it makes it more interesting for readers because they get to participate. This is one of the major strengths of the web environment versus print, after all.

Anyway, I have two ideas for different approaches to the topic of Obama's budget, which passed Congress the other day with no Republican support.

Here's the first: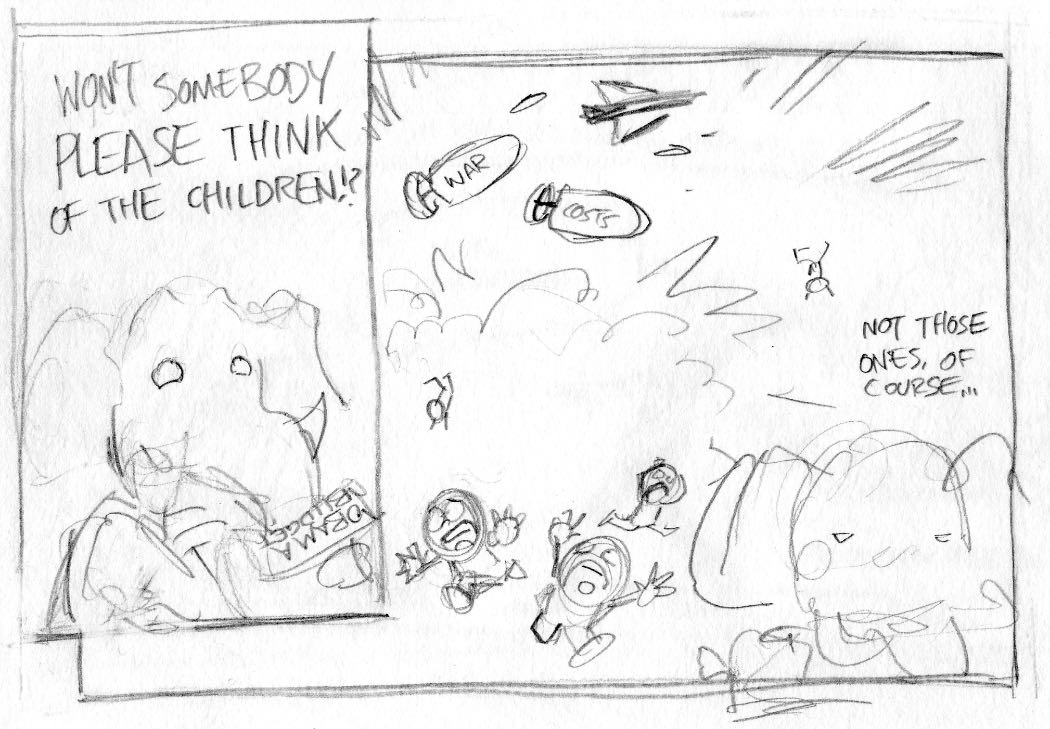 The piece of paper in the first panel reads "Obama Budget", in case it's illegible in the sketch.

Here's the second: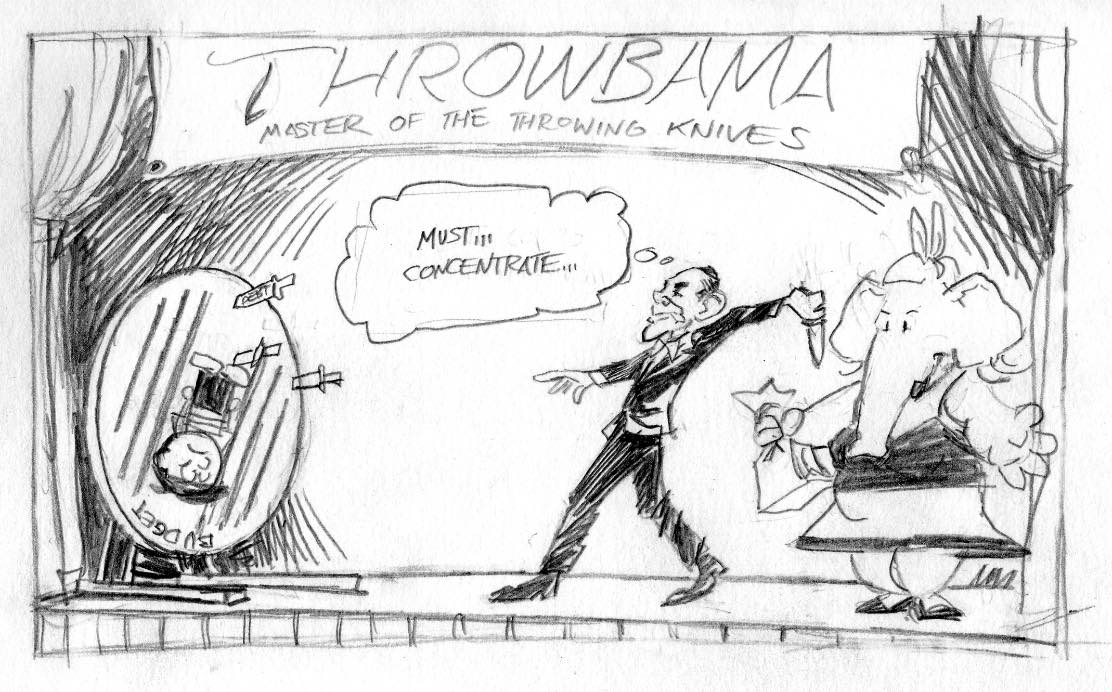 One of the knives is labeled "debt", although it's a bit hard to read here.

My gut instinct says to stick with the first idea, although I think I could find some better dialogue for the second panel. The gag is more direct and a little less convoluted. However, the main strength I see in the second is that it has some criticism of Obama as well as Republicans, in that his budget is something of a risky maneuver, which gives it a bit more depth and nuance than the first idea, in my mind.

What do you think? Post comments. I should have something new (either one of these, or something else) in perhaps a day or two, and depending on how this goes I may do it again with future cartoons.
This entry was posted on Friday, April 3rd, 2009 at 8:29 pm and is filed under
Sketches
. You can follow any responses to this entry through the
RSS 2.0
feed. You can
leave a response
, or
trackback
from your own site.