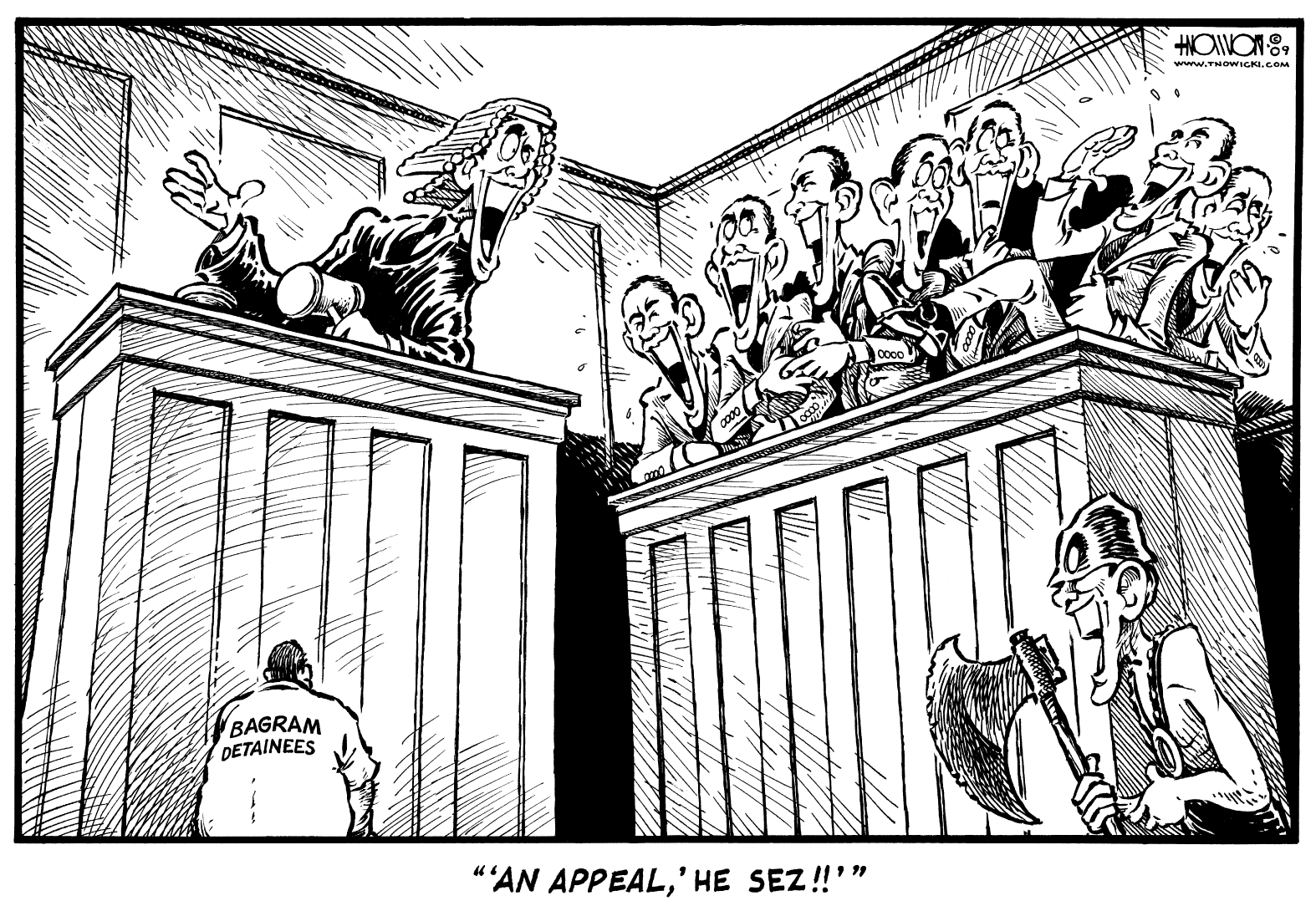 More disappointing news regarding President Obama trading liberty for "security." Again, Glenn Greenwald has the scoop.

It took quite a long time to develop this idea, which was why I didn't have more cartoons earlier in the week. This one still doesn't really adequately convey how angry I am about this. There's a good chance I'll color it, but I didn't want to wait to put it online for that.

The drawing is pretty funny, in spite of the depressing topic. It's even funnier if you imagine the caption recited in the same voice Mel Blanc used for that guy saying "'A room' he says! HAHAHAHAHA!" in this Daffy Duck cartoon.