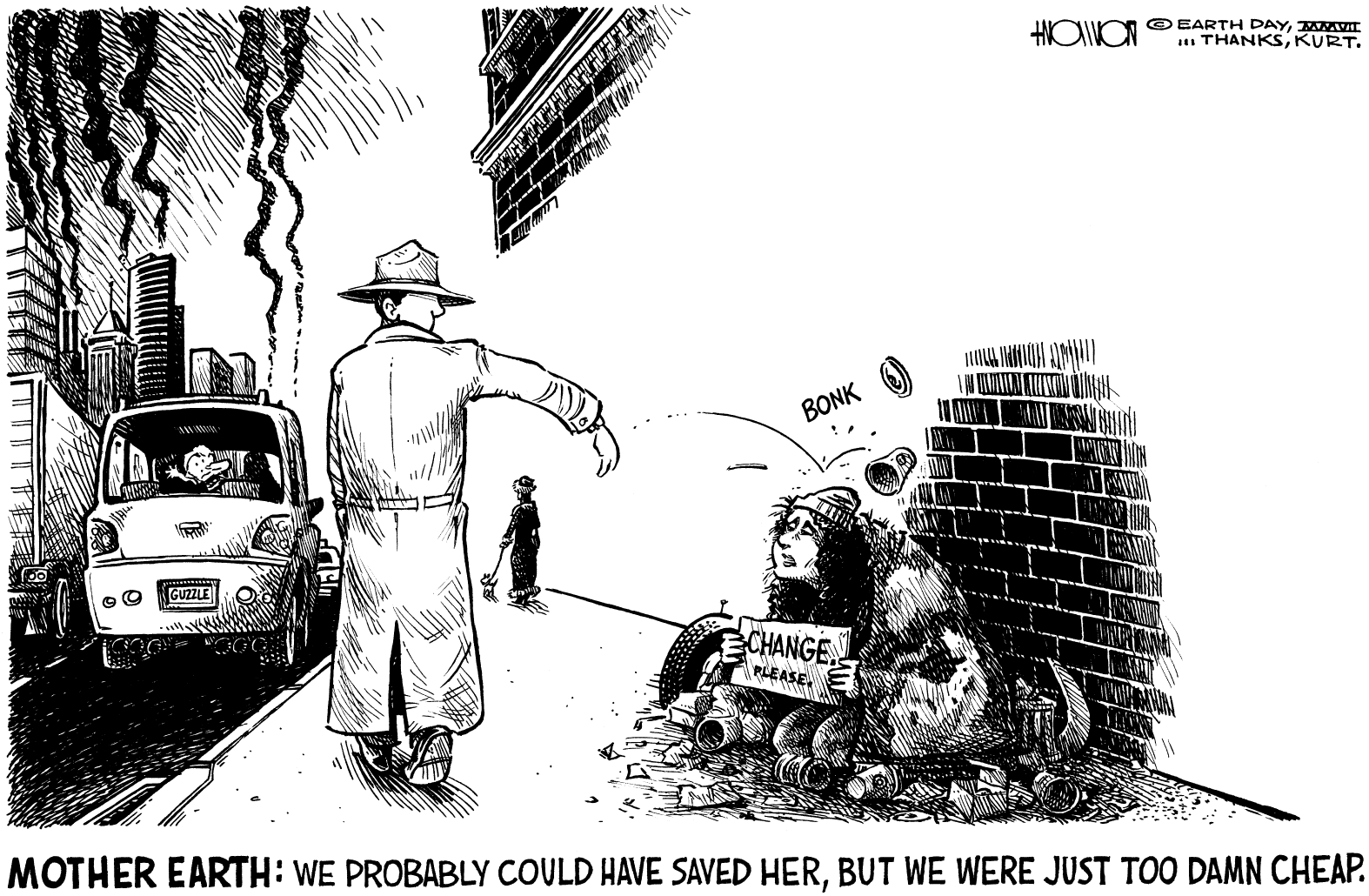 That's a nice double-entendre with the cardboard sign, eh?

Besides being an Earth Day cartoon, this one also doubles as my tribute to Kurt Vonnegut, Jr. There was a flood of cartoons addressing his death, and almost all of them were extremely disappointing in how lazy and vapid they were, as well as their inability to communicate anything of value the cartoonist had learned from Vonnegut's writings.

From his books and what I'd read about him, he seemed like the type of guy who'd rather people remember what he said than who said it, so instead of drawing a cartoon centered around him, I felt it would be more fitting to quote him on something he apparently cared about. Thus, the above.