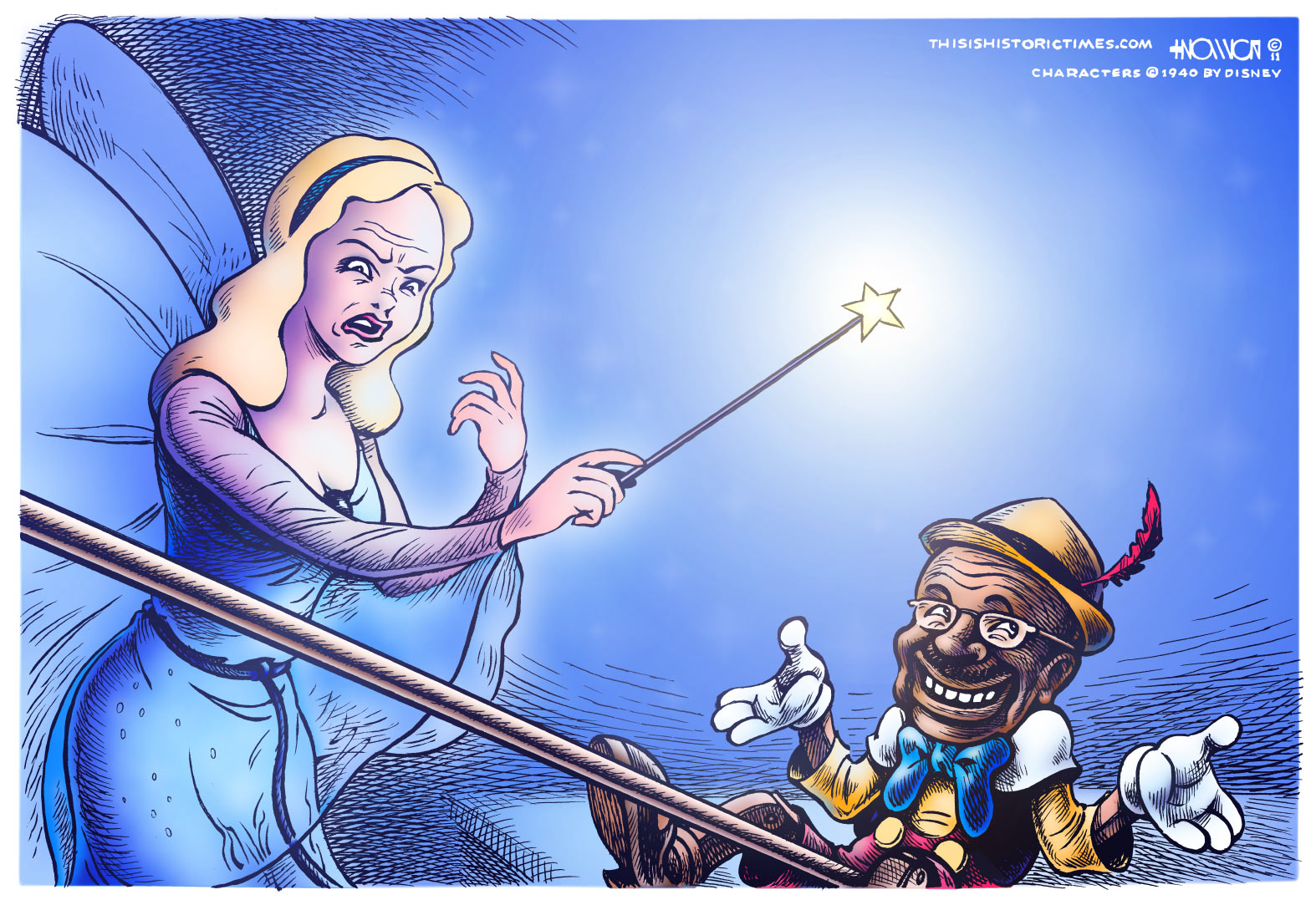 I knew if I gave it time, I'd eventually come up with a cartoon on Herman Cain that was funny. What I didn't count on was the sexual harassment scandal remaining relevant this week, so now I find myself wondering how much longer it's going to last, and if there will continue to be additional, heretofore unrevealed allegations against Mr. Cain in the near future.

I considered and dismissed numerous tepid ideas before arriving at this one. A few of them made more in the way of a salient point, which admittedly wouldn't take much, but I didn't find any of them to be nearly as humorous. Plus, the last time I drew a cartoon referencing Pinocchio, I spent quite a while carefully studying Disney's designs for the Blue Fairy, as well as the actress after whom she was modeled, so I thought this'd be a good opportunity to put that time spent to use, again.

Obviously, this is the kind of thing that could never get published in a US newspaper, at least outside of the alt market (and maybe not even there). Sadly, I imagine there are a few people out there who'd find this imagery even more objectionable than some of the graphically violent or bloody illustrations I've done commenting on subjects like war and torture.
Tags:
assault
,
Blue Fairy
,
Cain
,
dishonesty
,
GOP
,
GOP Primary
,
grope
,
groping
,
Herman Cain
,
Lies
,
Pinocchio
,
Republican
,
Republican Presidential nomination
,
Republican primary
,
scandal
,
sex scandal
,
sexual harassment