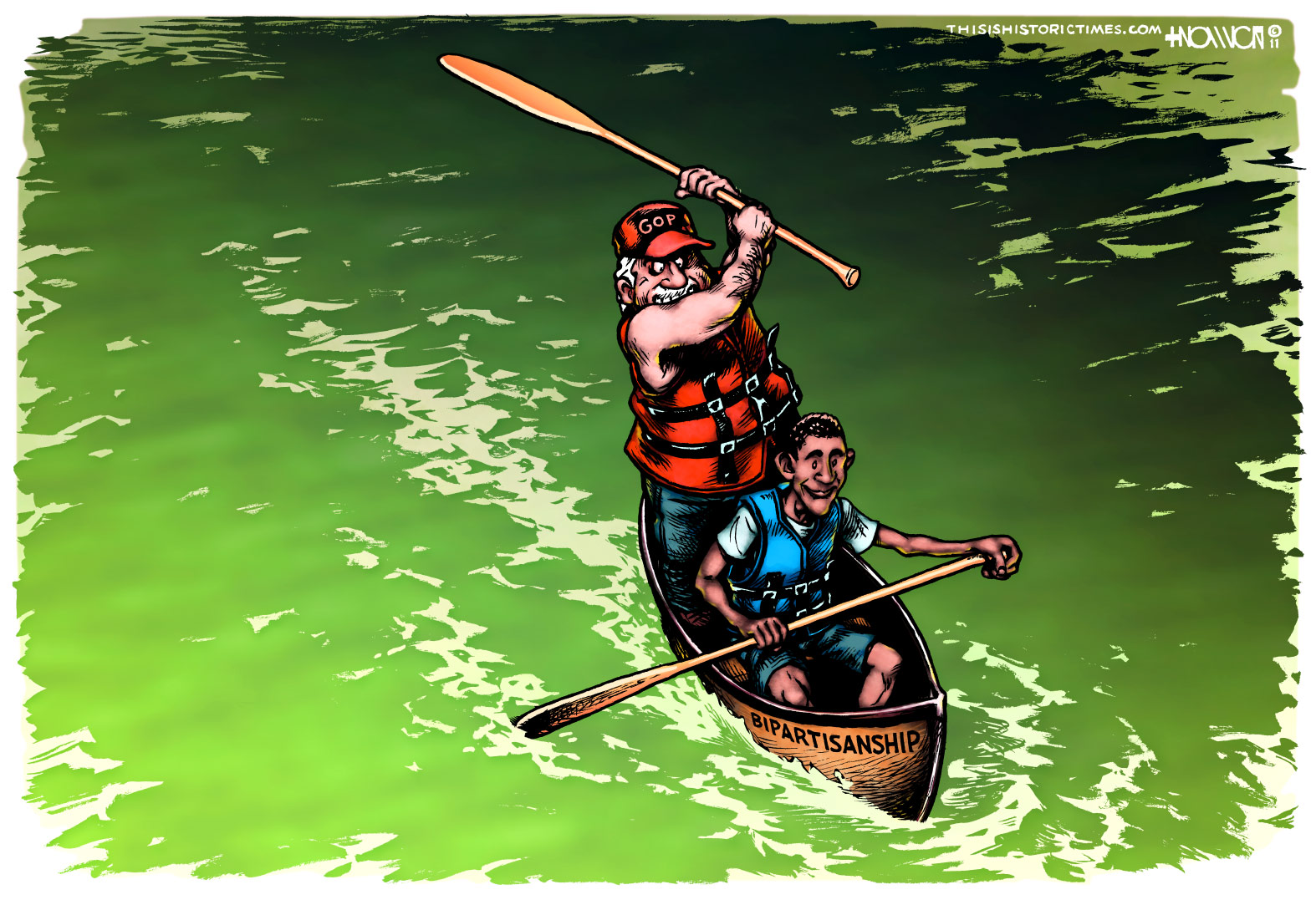 I began drawing this cartoon at least a month ago, but when it was nearly finished, decided on something else, and shelved it.

I was planning on drawing something on Global Warming on Thursday, but when I read the news about the President caving to the GOP yet again, I thought it gave this gag some renewed relevance, so I finished inking it and then spent a ridiculous amount of time coloring it. I really need to find a speedier coloring technique–there's got to be a way to get the same look in a fraction of the time it usually takes me.

As I said, I was originally planning a cartoon on Global Warming for today. I hope to follow this one up with that one, and a cartoon addressing the exploitation of 9/11. Stay tuned.
Tags:
Barack Obama
,
bipartisanship
,
canoe
,
compromise
,
Congress
,
GOP
,
House
,
Jasper
,
lifejacket
,
paddle
,
partisan politics
,
partisanship
,
President Obama
,
Republican
,
Republican Party
,
Republicans
,
river
,
Senate
,
US Senate