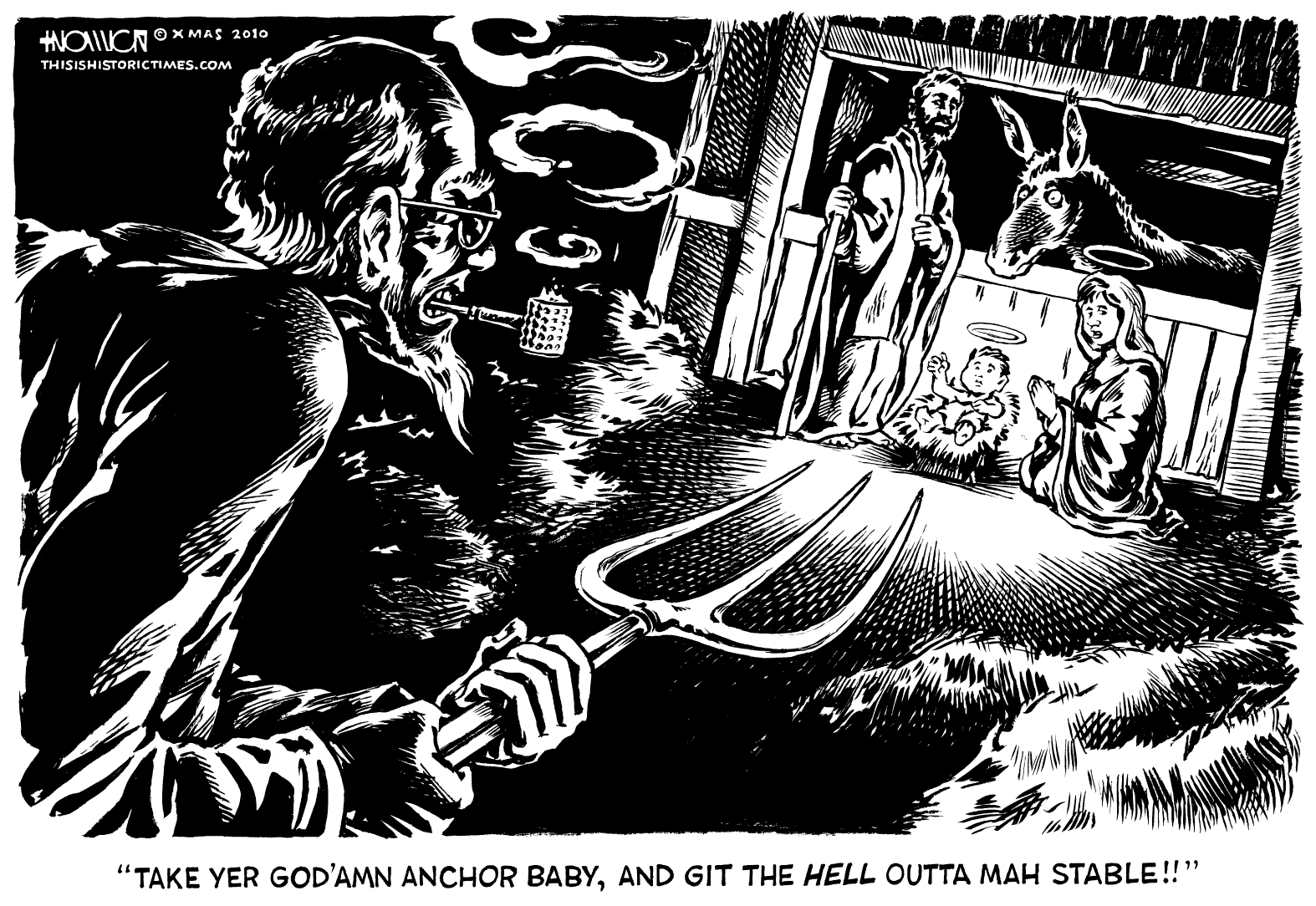 This cartoon addresses Congress's failure to pass the DREAM Act.

Since it's Christmas, I thought it might be appropriate, funny, and thought-provoking to ironically compare the Christ child to the offspring of poor, illegal immigrants, thus highlighting the hypocrisy of people on the Religious Right who preach Jesus-this and God-that while at the same time bellowing about how much they hate illegal immigrants and want to kick both them and their children out of the country.

I'm extremely happy with how this turned out – particularly the thousand-yard-stare on the face of that donkey in the background.
Tags:
American Gothic
,
anchor babies
,
anchor baby
,
baby Jesus
,
Bethlehem
,
Christ child
,
Christmas
,
Congress
,
corncob pipe
,
devil
,
donkey
,
DREAM Act
,
Golgotha
,
GOP
,
illegal immigrants
,
illegal immigration
,
immigration reform
,
Jesus Christ
,
Joseph
,
manger
,
Mary
,
Mexicans
,
nativity
,
nativity scene
,
Pa America
,
pitchfork
,
Religious Right
,
Satan
,
Uncle Sam