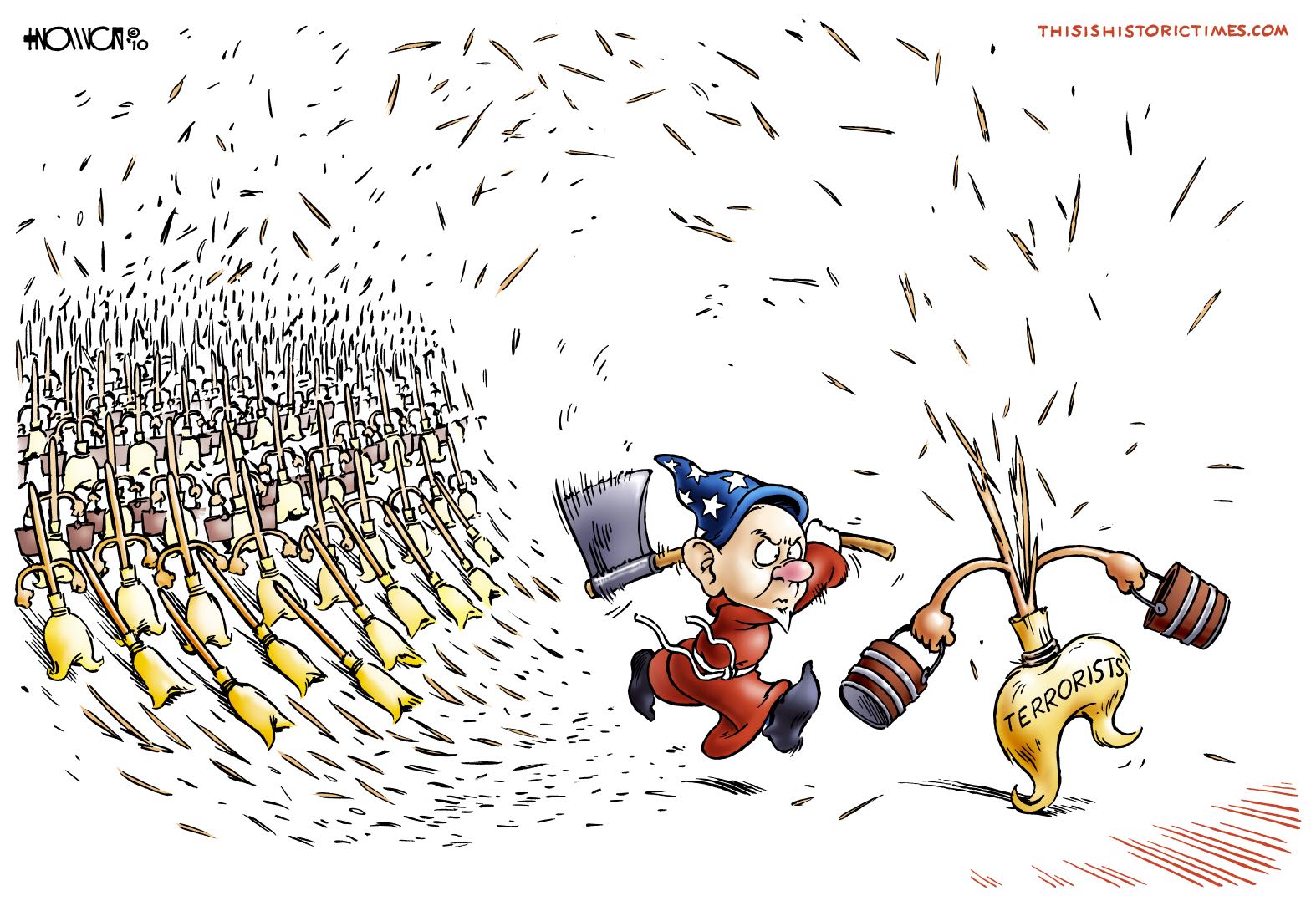 This is an idea that's appeared and re-appeared in my sketchbook in various forms for years. The main thing that's prevented me from drawing it before now was I had a lot of trouble coming up with a design for Uncle Sam that I felt looked good.

I guess it's kind of unusual to make a reference from popular culture, and someone else's animated cartoon in particular, without crediting the reference on the artwork. I didn't do so this time because I think The Sorcerer's Apprentice is widely-enough recognized that its reputation isn't in need of any help from me. Still, if anybody reading this represents Disney and wants to tell me they have a problem with that, I will add a credit line to the cartoon.

Once again, I'm pretty badly off for cash right now. An illustration project I was commissioned for is paying significantly less than I expected it to, so donations would help to shore up the difference, and be much appreciated.
Tags:
axe
,
broom
,
chop
,
Disney
,
magic
,
Mickey Mouse
,
robe & wizard's hat
,
terror
,
Terrorism
,
terrorists
,
The Sorcerer's Apprentice
,
Uncle Sam
,
war on terror
,
wizard