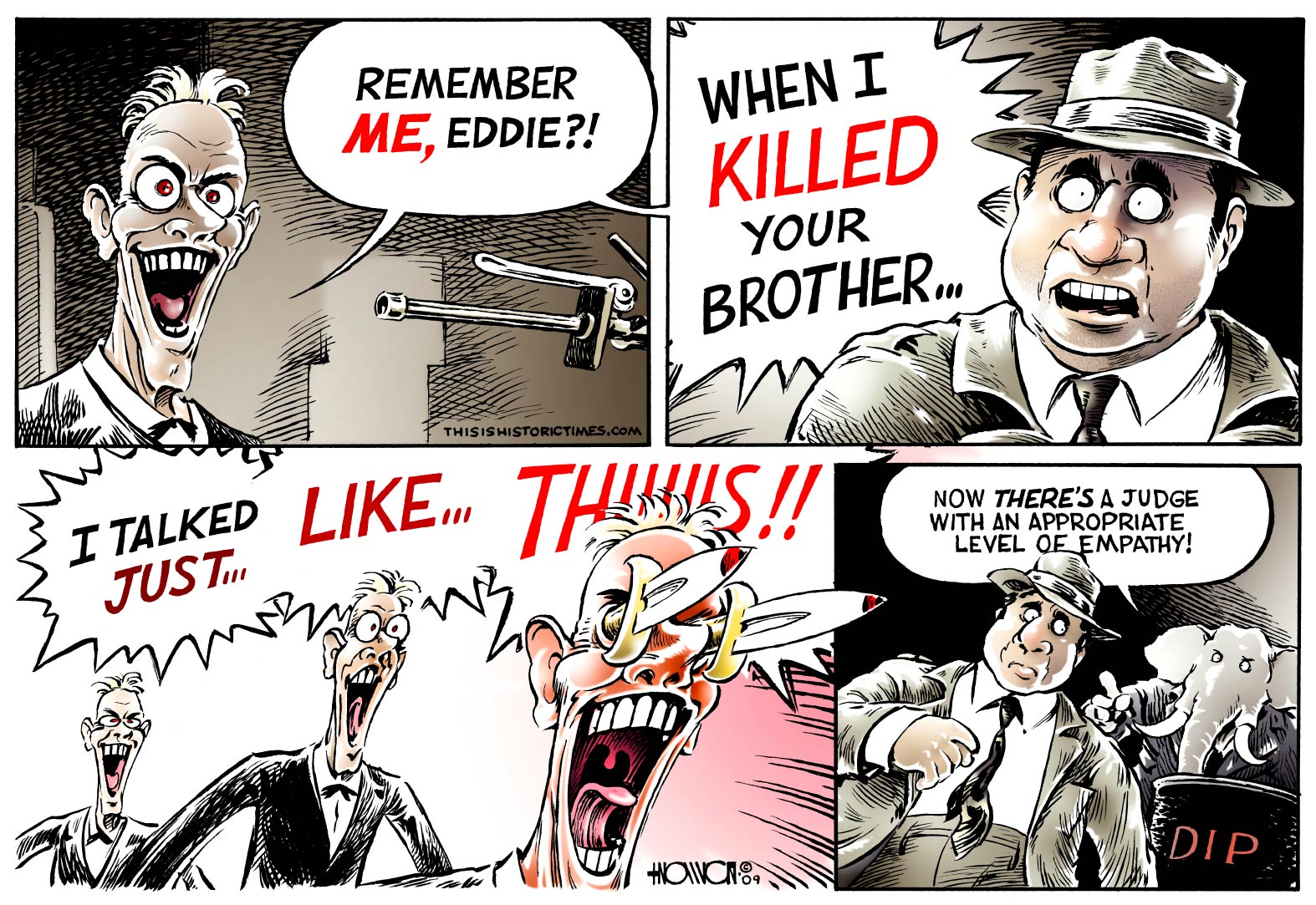 Good news! My scanner came back to life.

Turns out the reason it stopped working before (I think) was the heat, so now that it's cooled off around here, it's working again.

I would have had a new cartoon sooner, but I spent about a week working on an animated piece which I ultimately scrapped because I don't have the proper supplies for especially long or complex animation, and I ended up too far behind the news cycle before I got anywhere close to finished. I don't have a tablet and can't afford to buy one, so I had to draw every frame on tracing paper.

Related: I'm still coloring the above using my laptop's trackpad. It's a pain, but I'm not so sure a tablet would speed things up any.

I guess it would allow me to rely less on gradients, maybe.
Tags:
dip
,
Eddie Valiant
,
empathy
,
GOP
,
judge
,
Judge Doom
,
Republican
,
Republican Party
,
Republicans
,
Robert Zemeckis
,
SCOTUS
,
Sonia Sotomayor
,
Sotomayor
,
Who Framed Roger Rabbit
This entry was posted on Monday, August 10th, 2009 at 5:59 am and is filed under
Cartoons
. You can follow any responses to this entry through the
RSS 2.0
feed. You can
leave a response
, or
trackback
from your own site.